L Lever Lock 1-3/8" to 1-1/2" Telescopic Tube Clamp
The L Lever Lock is one of our strongest telescopic tube locks. This is a simple one handed flip lock, able to open and close the lever with one hand. This lock accommodates a 1-3/8" OD tube on one end, and a 1-1/2" tube on the other, enabling a 1.375" tube to to telescope inside a 1.5" tube.

This telescoping clamp features glass reinforced nylon for fantastic durability, and stainless steel hardware for increased longevity. The stainless steel parts are 304 Stainless.


To open the lock and extend your telescopic tube, simply open the lever, and slide. To close, simply close the lever.

This telescopic tubing clamp features adjustable tension by turning a 2.5MM allen screw.

Size refers to the Outside Diameter (OD) of the tubing. The larger tube is on the outside and stays in place, while the smaller diameter slides through. These locks are bulk packed and ship quickly.


This lock is compatible with Testrite's telescopic aluminum tubing. You can also purchase this lock on it's own and pair with your own 1-3/8" and 1-1/2" tubing, meaning this telescoping lock clamp can be used with DOM steel tubing, stainless steel tubing, carbon fiber tubing, or nearly any 1.375" and 1.5" tubes that can nest inside one another and will not crack under the force of the lock being attached.

The L Lock clamps onto the outer tube with a screw. The lever acts as the mechanism to clamp onto the inner tube.

We recommend purchasing samples of these quick release telescoping flip clamp lock to test with your tubing before large runs, as your tubing sizes and ovality may vary. With a quik release flip, these clamps allow changing the length of nested tubing, adjusting along the full length of your part. These locks are non-marring and build on Testrite's decades of telescopic tubing experience.


Want us to quote your entire telescopic tubing assembly including these tube clamps? Or need a larger volume of telescopic tubing locks? Submit a Request for Quotation here.
View full details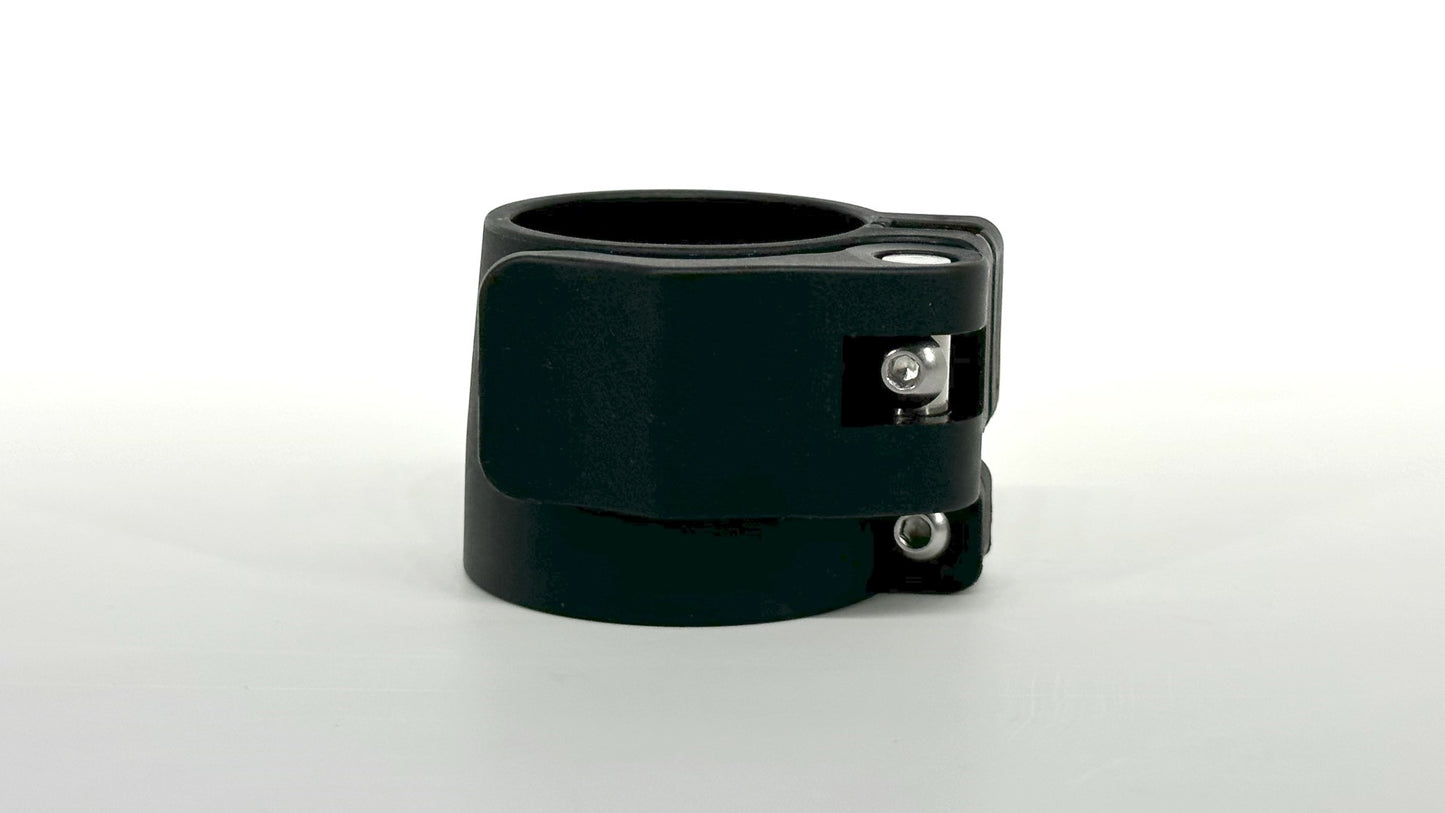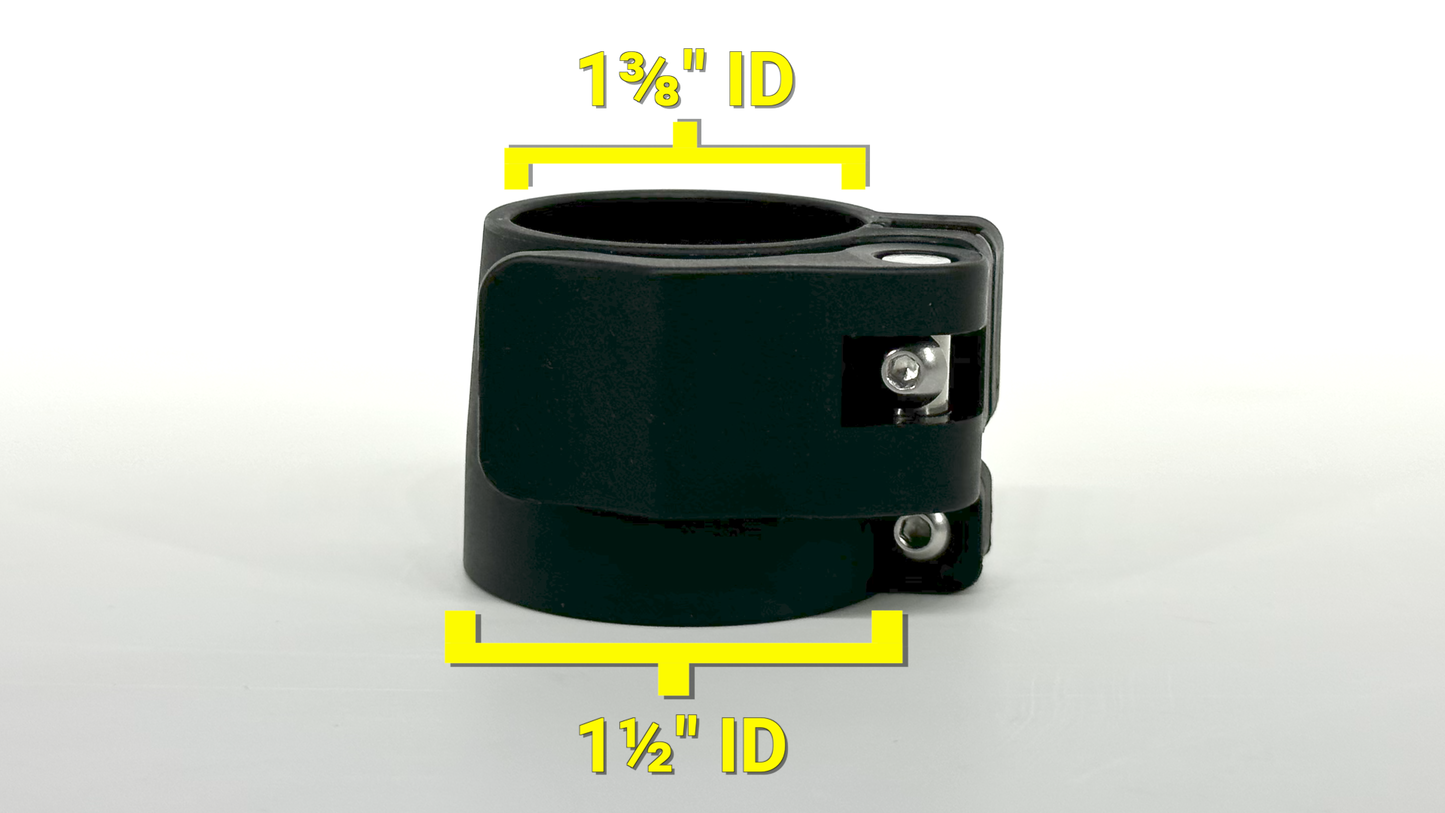 L Lever Lock 1-3/8" to 1-1/2" Telescopic Tube Clamp