1-1/2" OD x .038" Wall Round Aluminum Tubing Telescopic Compatible
Our 1-1/2" Round telescopic aluminum tubing is the ideal tight tolerance round tube for many telescoping aluminum tubing applications. This 1-1/2" diameter drawn aluminum tubing is designed to have consistent wall thickness and ovality to be ideal for telescopic applications.

This 1-1/2" Round aluminum tube is designed to accept our 1-3/8" Round aluminum telescopic tub inside of it.

The 1-1/2" round aluminum tubes are available satin silver anodized, matte black anodized, as well as in mill finish (raw aluminum). You can buy these 1-1/2in diameter aluminum tubes cut to size and shipped to you.

Whether you need a 72" long 1-1/2" Round aluminum tube, a 144" long 1-1/2" diameter tube, or a custom cut length, Testrite Aluminum can provide it! Our 1.5" diameter tubing may be exactly what you're looking for.




These tubes are often paired with our locking mechanisms, sold separately. These tubes can be used for other non-telescoping applications as well.

Nominal tube size is 1-1/2" diameter or 1.5" diameter, actual tube size is 1.5" diameter +/- 0.005".

This tube is very similar to a 1-1/2" OD x .035" Wall Round Aluminum tube, although the wall on this tube is 0.03" thicker.
View full details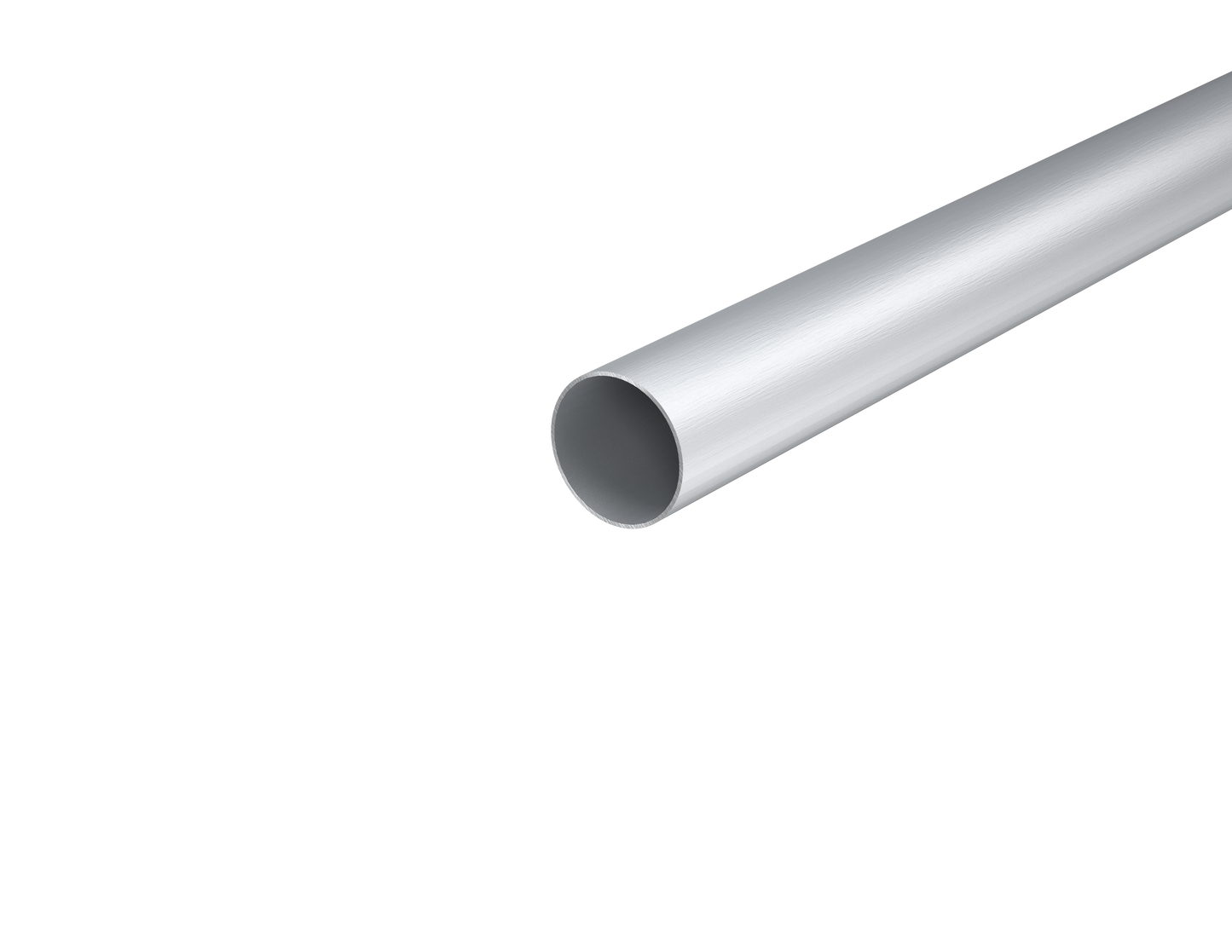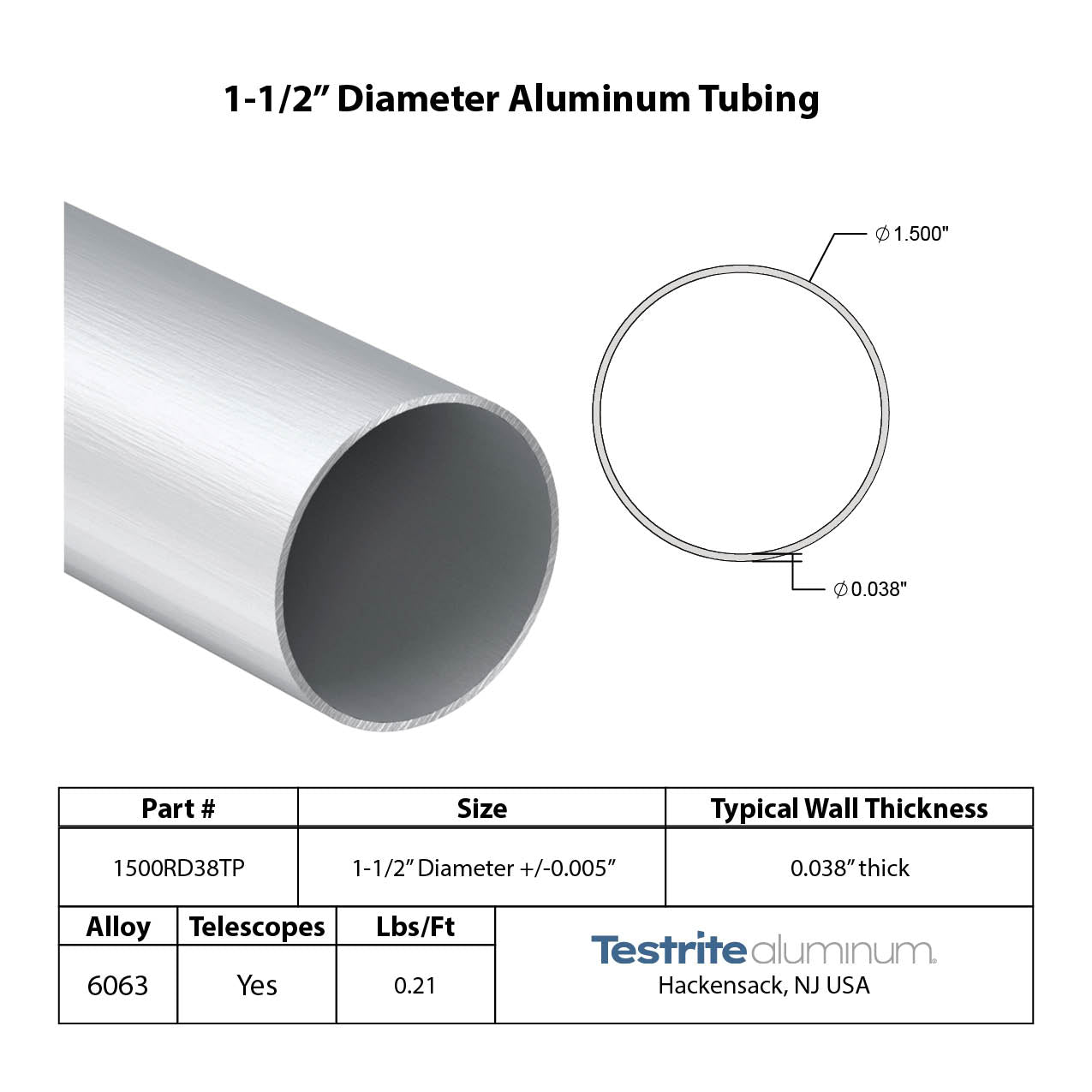 1-1/2" OD x .038" Wall Round Aluminum Tubing Telescopic Compatible