1-1/2" OD x .055" Wall Round Aluminum Tubing
This is an extruded 1-1/2" OD round aluminum tube with a 0.55" wall. This 1.5" diameter round tube can be perfect for a wide variety of applications. This is heavier than our 0.038" wall tubing, providing more strength and reinforcement for bending and other applications. This is a nearly 1.5" Diameter x 0.060" wall aluminum tube.


This tube is not recommended for telescoping applications. Note the silver for this tube is PAINTED silver, not anodized. Most other round tubes we stock described as silver are anodized.

View full details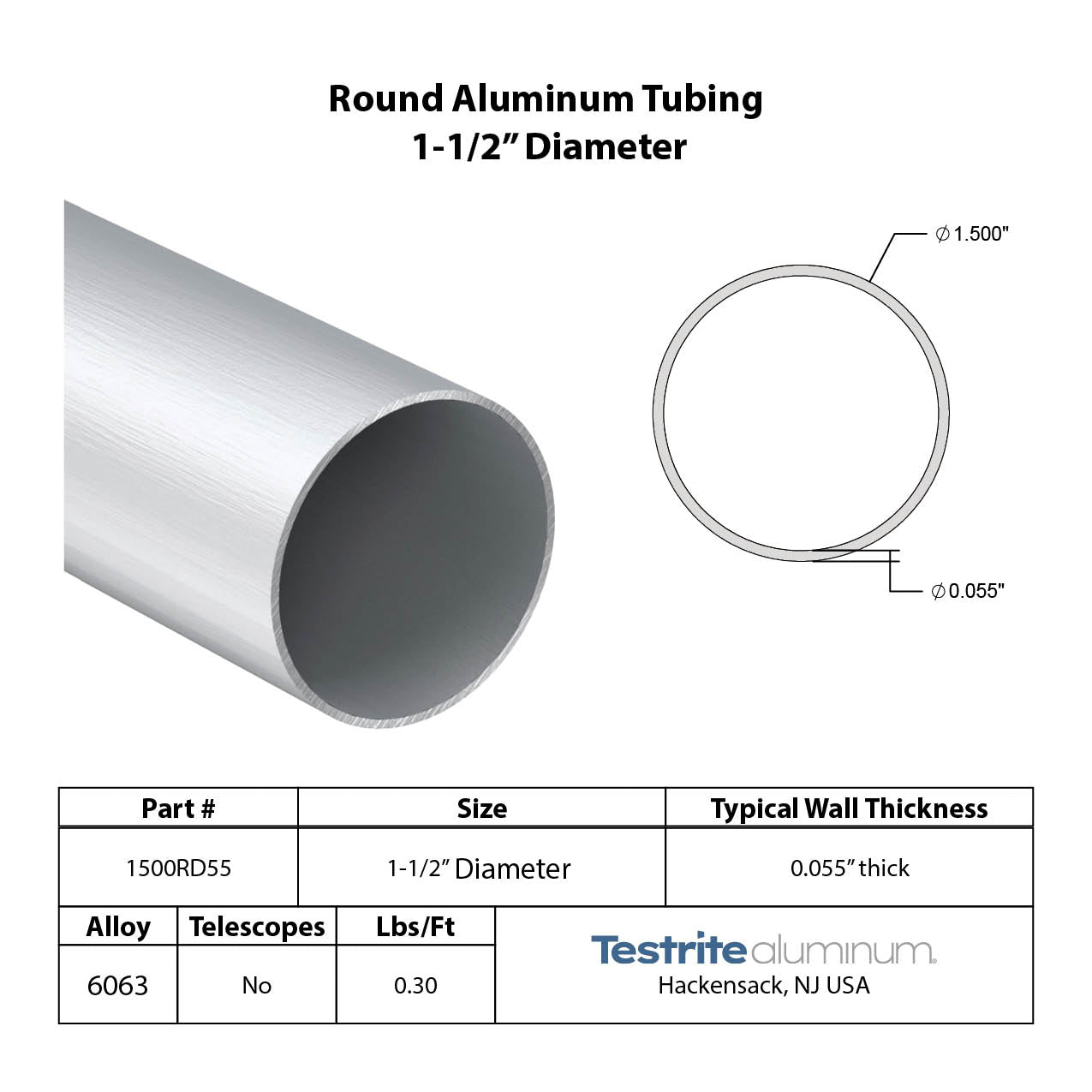 1-1/2" OD x .055" Wall Round Aluminum Tubing