2-1/4" x 1-3/4" Aluminum Oval Slotted
This 2-1/4" x 1-3/4" Aluminum oval is a great aluminum post extrusion. This aluminum oval features two slots. The large center opening is ideal for running wires or threaded rod down the center. This can be used similarly to a T Slot Aluminum Extrusion.


We have other accessories available but not yet posted to Testrite Aluminum including flat and oval end caps, hammerhead screws, paddle screws, and. If you're interested in 25 or more reach reach out to us via the Contact Us page.
View full details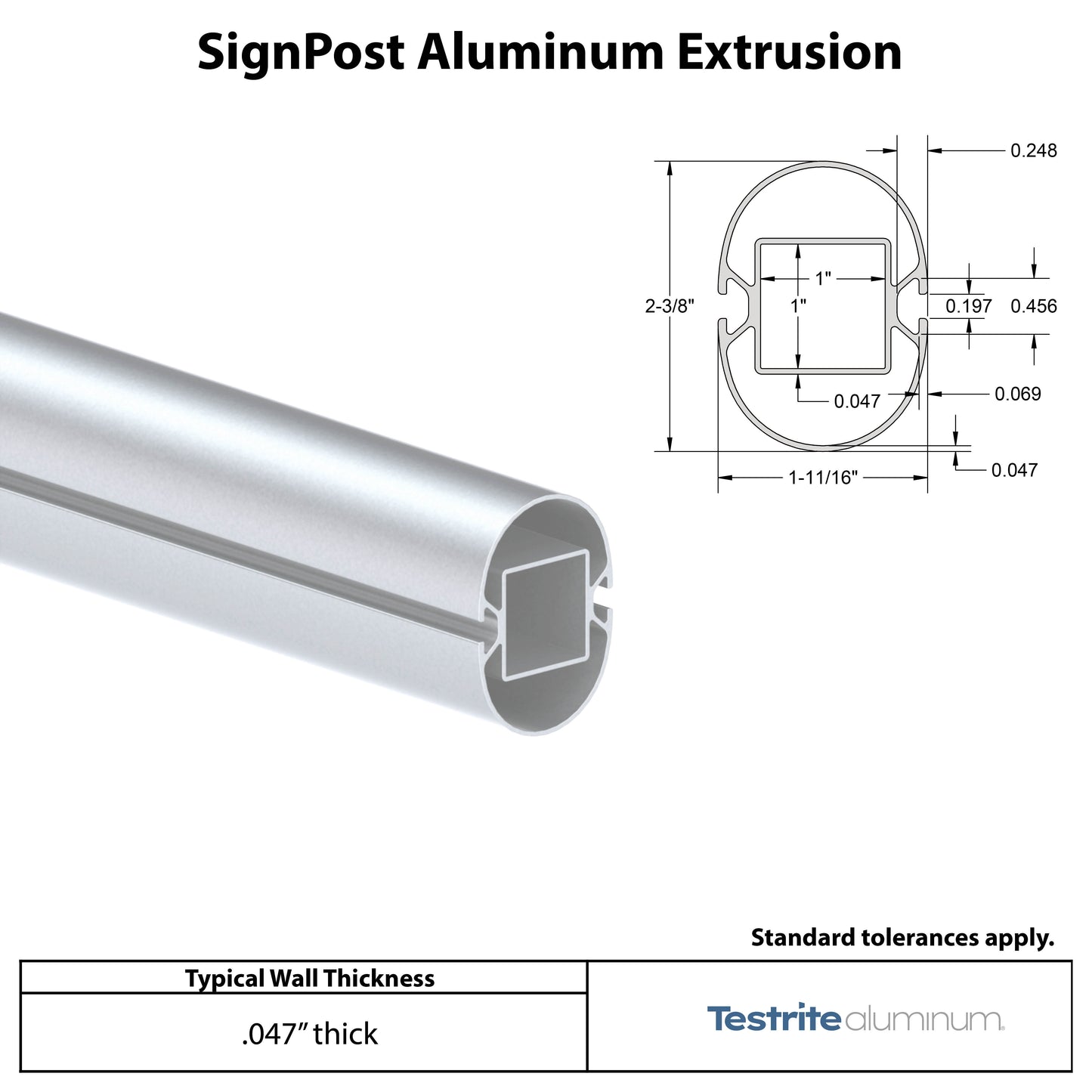 2-1/4" x 1-3/4" Aluminum Oval Slotted