2" x 2" x 0.2" Aluminum L
This is a 2" x 2" aluminum L extrusion. With a wall of 0.200", there's a good amount of material to thread. There is a cutout in the corner as well. If you're looking to make your own frame corners this may be just the ticket!

Need 100 or more cut to a smaller length with threads added? Reach out to us today for a custom quote!

This extrusion may be a fit if you were looking for a 2" x 2" x 3/16" Aluminum L or 2" x 2" x 1/4" aluminum L, as the 0.200" wall is between those two sizes.
View full details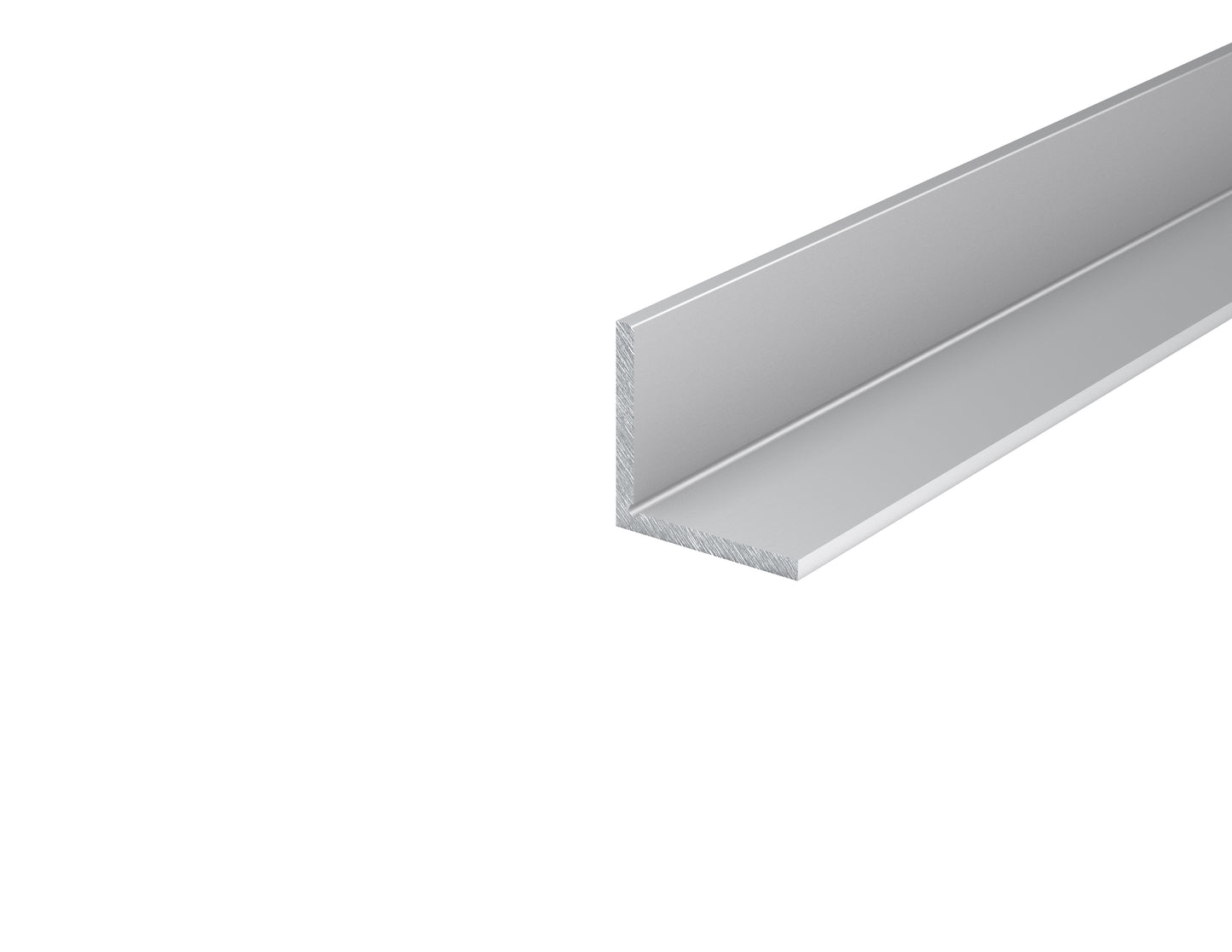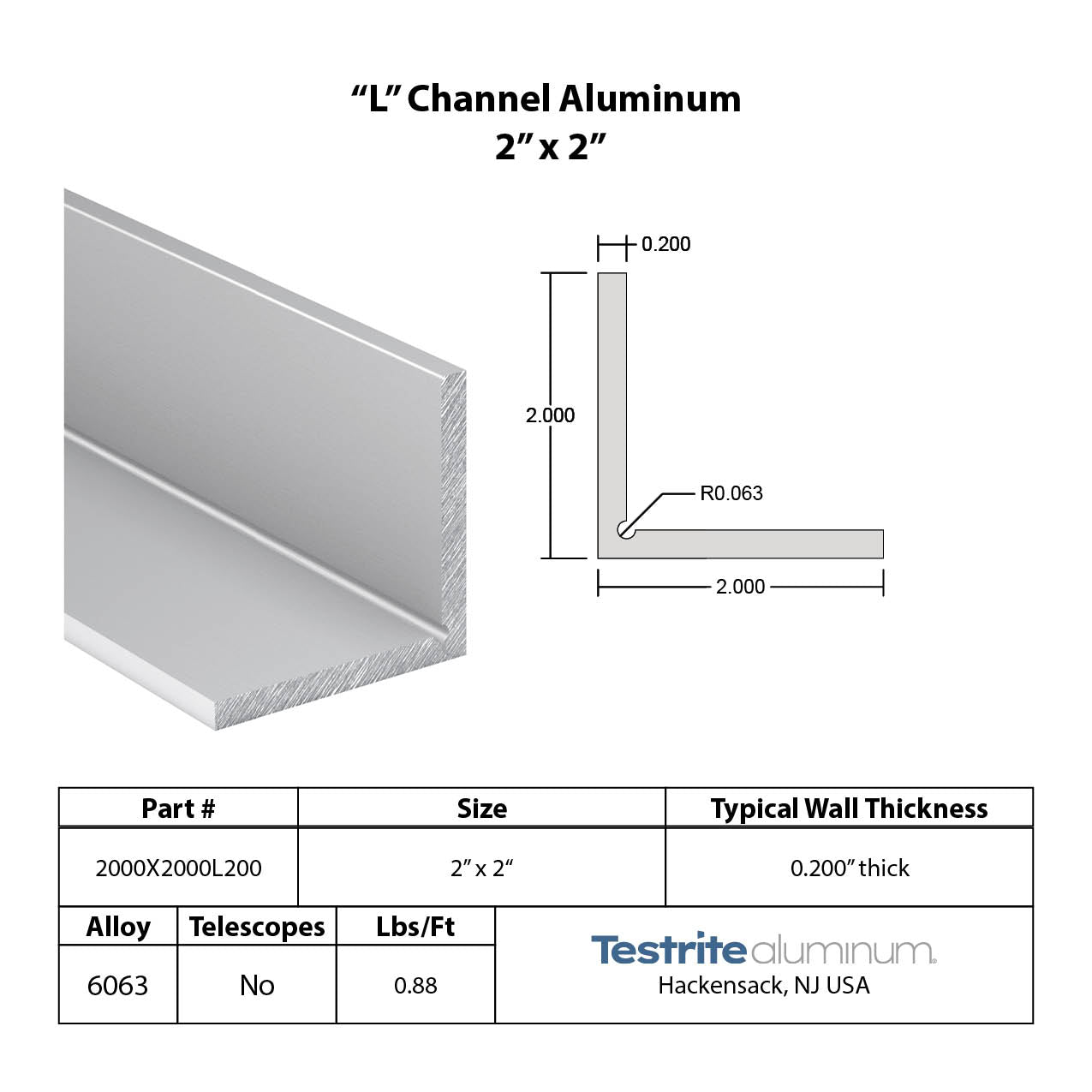 2" x 2" x 0.2" Aluminum L