3/4" OD .038" Wall Fluted Aluminum Tubing 6063-T6
Our fluted aluminum tubing is a very economical thin wall aluminum tubing. This ~.038" round aluminum tubing is mill finish, also known as raw aluminum. Rather than have a flat surface, these aluminum poles have  an exterior that is fluted, also called serrated. This provides an attractive specular look for the tubing without the cost of secondary finishing (e.g. no anodizing). The result is a great low cost aluminum pole.

This 3/4" OD Fluted Round aluminum tubing features a fluted exterior.

If you need a 3/4" OD Round tube with a smooth perimeter that telescopes, we also offer that in a different product here.

View full details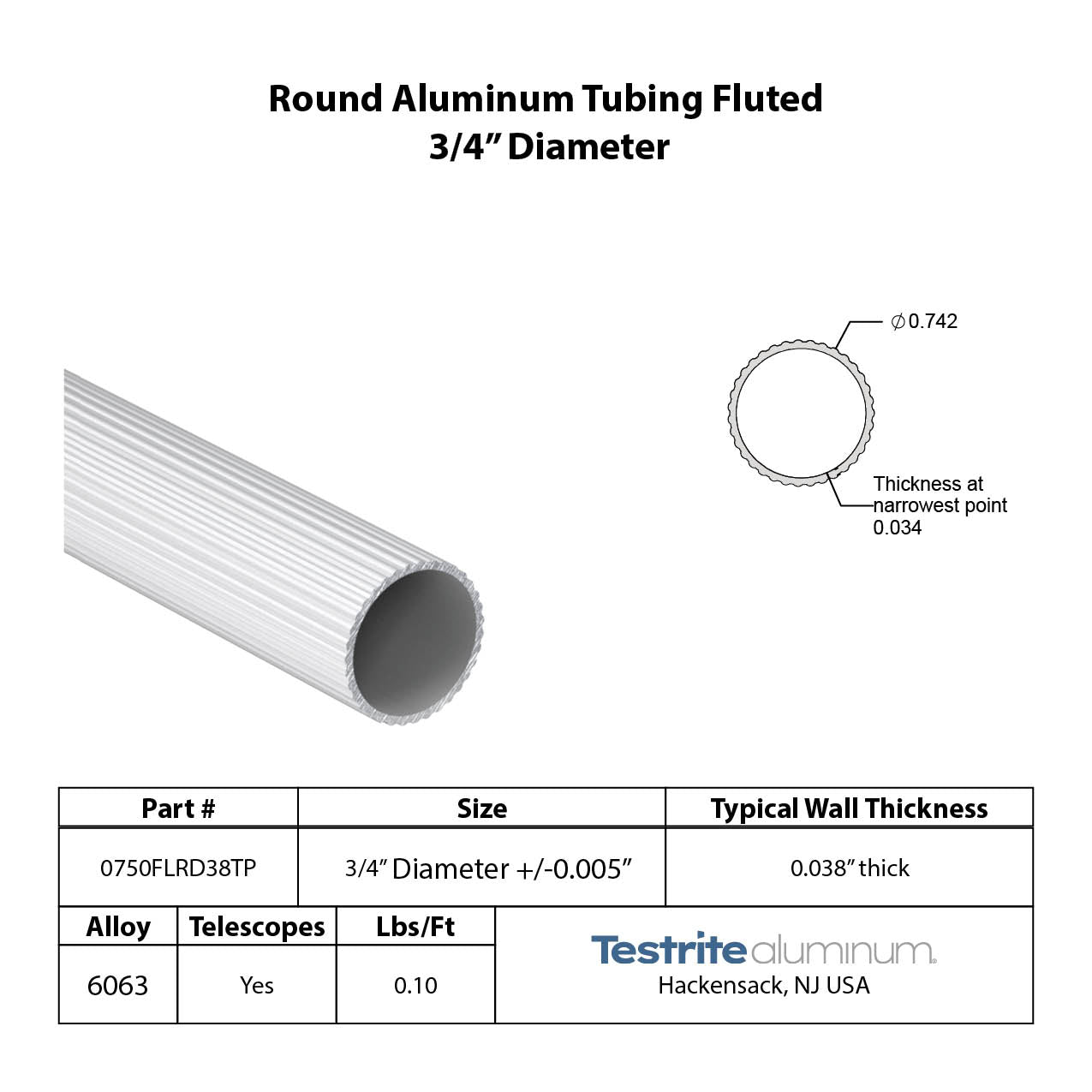 3/4" OD .038" Wall Fluted Aluminum Tubing 6063-T6