3/8" OD x .038" Wall Round Aluminum Tubing Telescopic Compatible
Our 3/8" Round telescopic aluminum tubing is the ideal tight tolerance round tube for many telescoping aluminum tubing applications. This 3/8" diameter drawn aluminum tubing is designed to have consistent wall thickness and ovality to be ideal for telescopic applications.

This 3/8" Round aluminum tube is designed to fit inside of our 1/2" Round aluminum telescoping tube. The round aluminum tubes are available satin silver anodized, matte black anodized, as well as in mill finish (raw aluminum). You can buy these 3/8" aluminum tubes cut to size and shipped to you.

Whether you need a 72" long 3/8" Round aluminum tube or a 144" long 3/8" aluminum dowel, or a custom length, Testrite Aluminum can provide it!

Nominal tube size is 3/8" diameter or 0.375" diameter, actual tube size is 0.375" diameter +/- 0.005".


This tube is very similar to a 3/8" OD x .035" Wall Round Aluminum tube, although the wall on this tube is 0.03" thicker.
View full details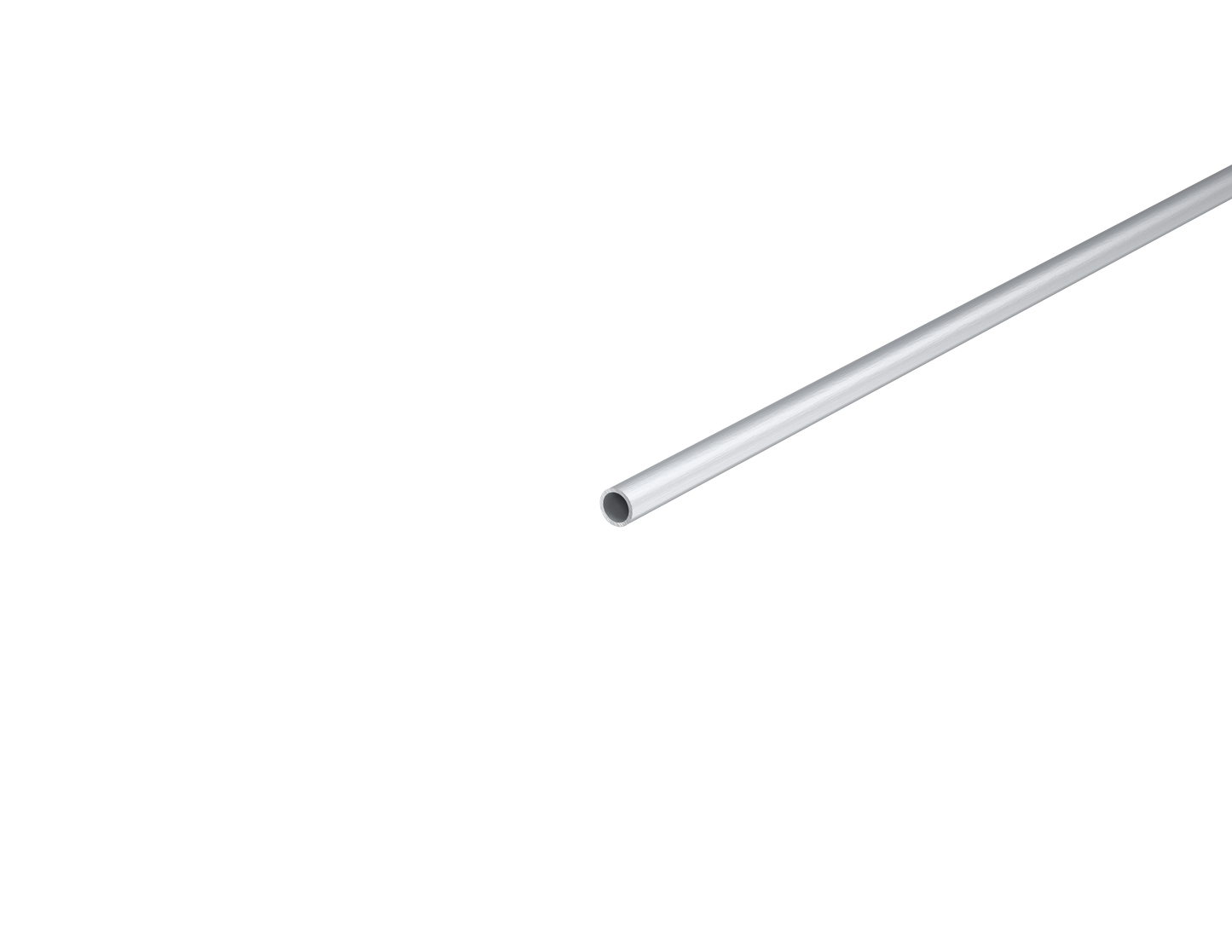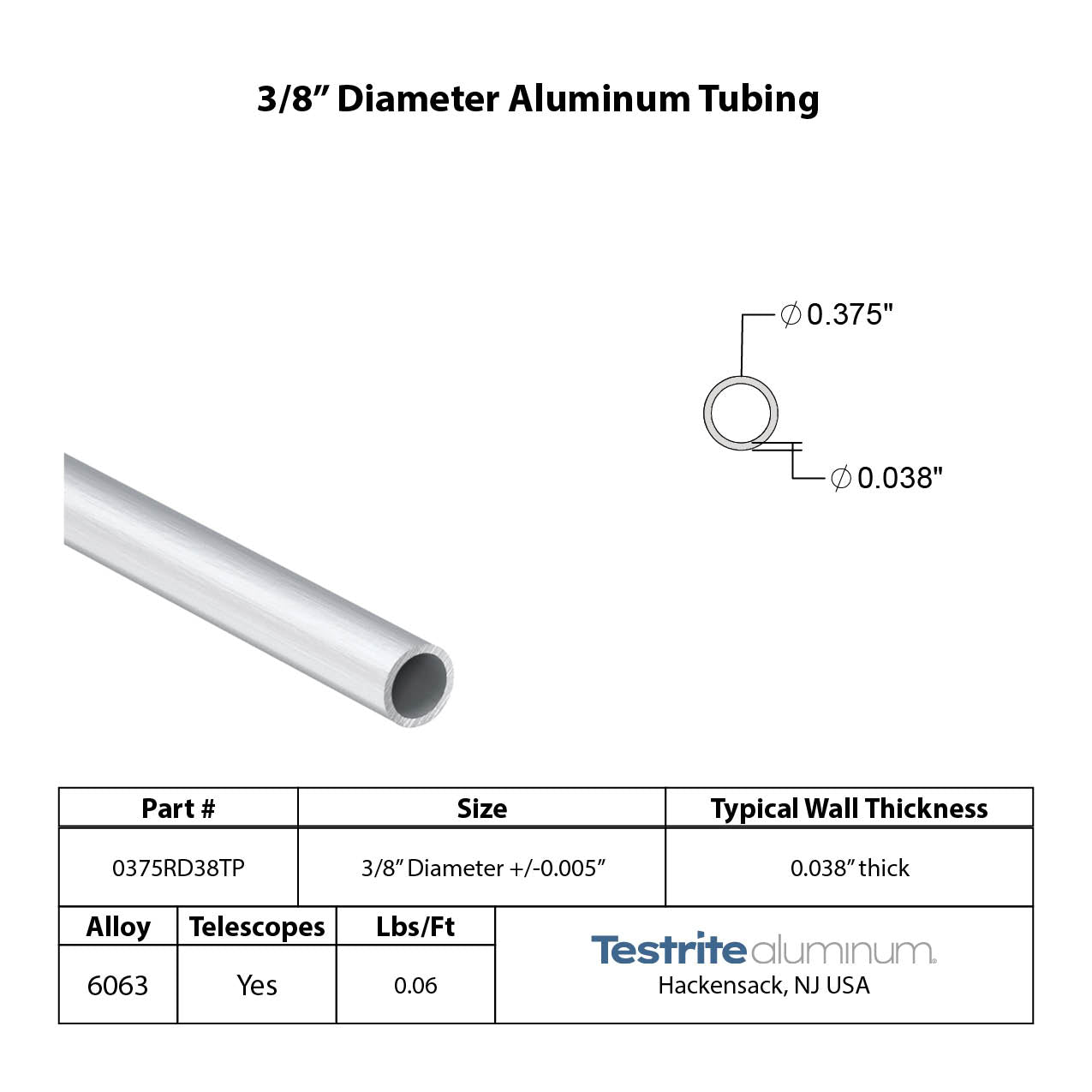 3/8" OD x .038" Wall Round Aluminum Tubing Telescopic Compatible