7/8" OD U Indent Non-Rotating Aluminum Tubing
Are you looking to build a telescopic tubing assembly but need to ensure that the tubes don't rotate vis-a-vis each other? Our U Indent round tubing may be exactly what you're looking for.

This is a 7/8" (OD) Outside Diameter aluminum round tube with a U indent. This 0.875" Diameter .042" wall tube is a specialty round tube that will not rotate due to the key shape that interlocks with the U between tubes. Our NR tubes are designed to mate one with the next in 1/8" increments, and they are also compatible with our Telescopic Tube Locks. These tubes are also an excellent choice when using a spring button, or when you cannot afford to have the tubes turn or spin, as the U indent is non-spinning.

These round tubes will telescopic but will not turn and are non-turning. These tubes are round, with the exception of a U indent that runs the full length of the extrusion, acting as an index or key to prevent rotation. These are compatible with our round telescopic compatible tubing.

View full details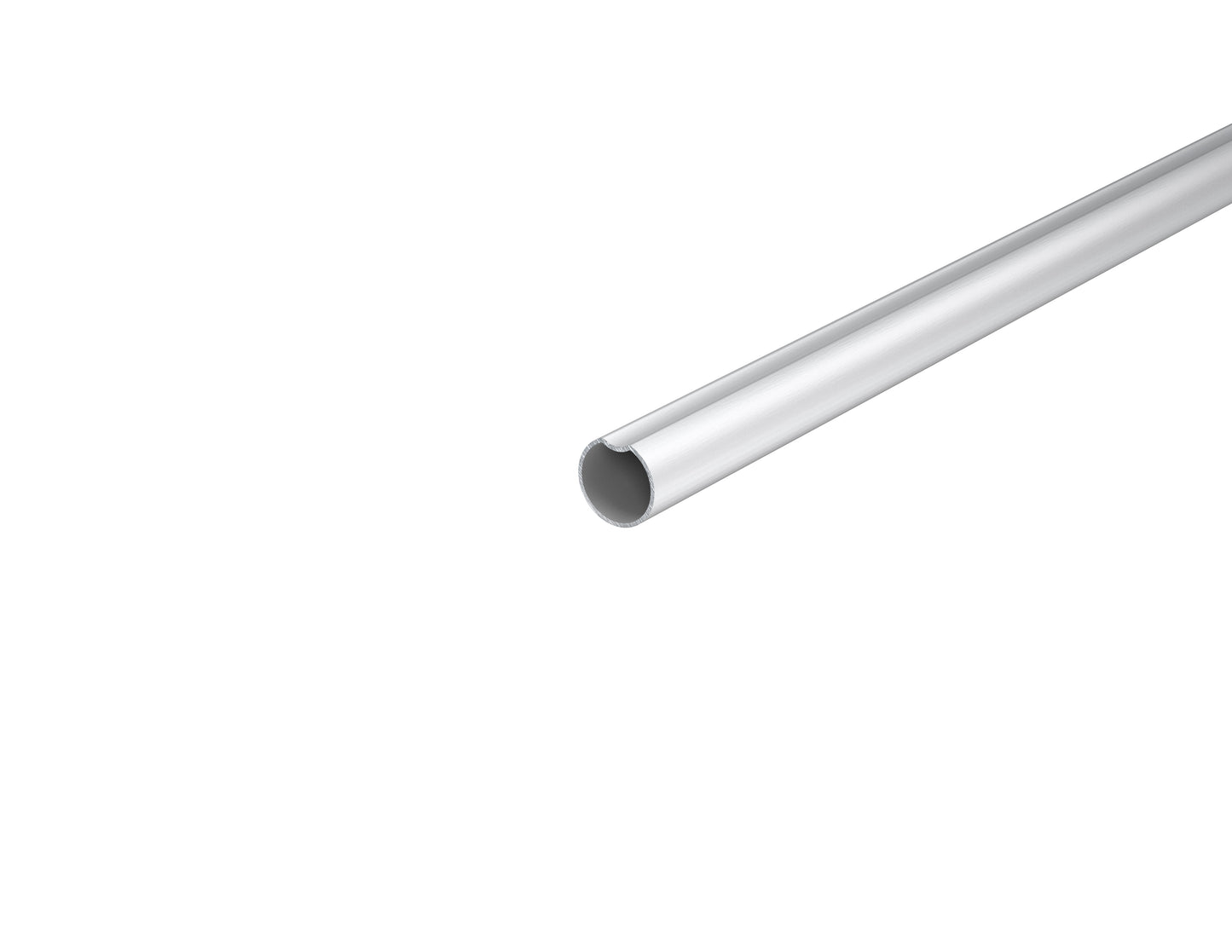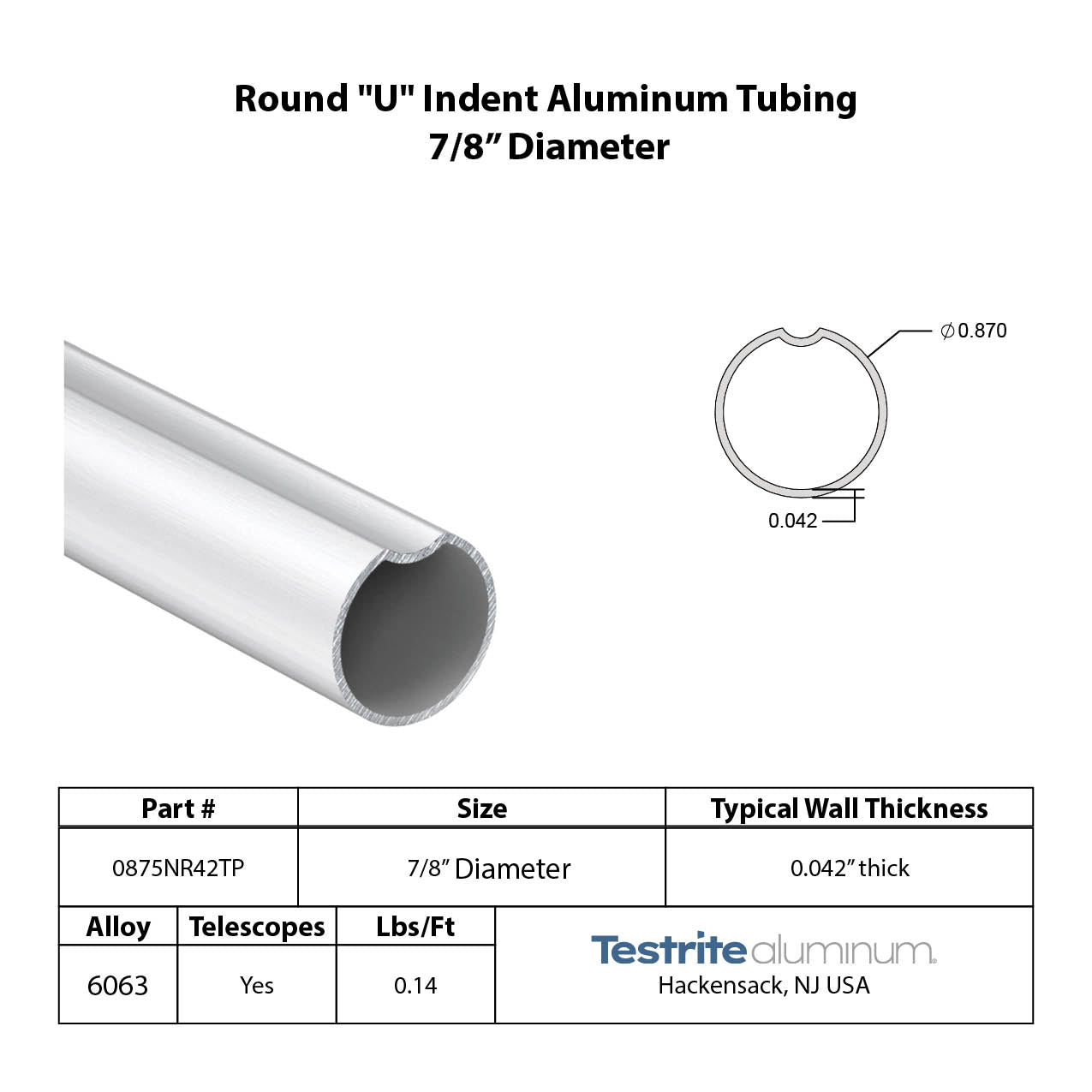 7/8" OD U Indent Non-Rotating Aluminum Tubing