7/8" OD x .049" Wall Round Aluminum Tubing Telescopic Compatible
Our 7/8" OD x .049" Wall Round telescopic aluminum tube is a 0.875" Diameter aluminum pole with a heavier wall. While this 0.87" OD tube has the .049" wall, it is still a tight tolerance tube, drawn, enabling it work well in a variety of applications including telescoping aluminum tubing and bending aluminum tubing. is  This drawn aluminum tubing is consistent in both wall thickness and ovality.


This 7/8" Round aluminum tube can fit inside of our 1" Round tube and to accept our 3/4" Round aluminum telescopic tub inside of it.



This tube is thicker than our .038" wall tubing. While more metal means a higher cost per foot, the nearly .050" wall can enable applications not possible wiht our .038" wall tubing. While not quite an .060" wall 7/8" OD tube, it's close at .049" wall.

View full details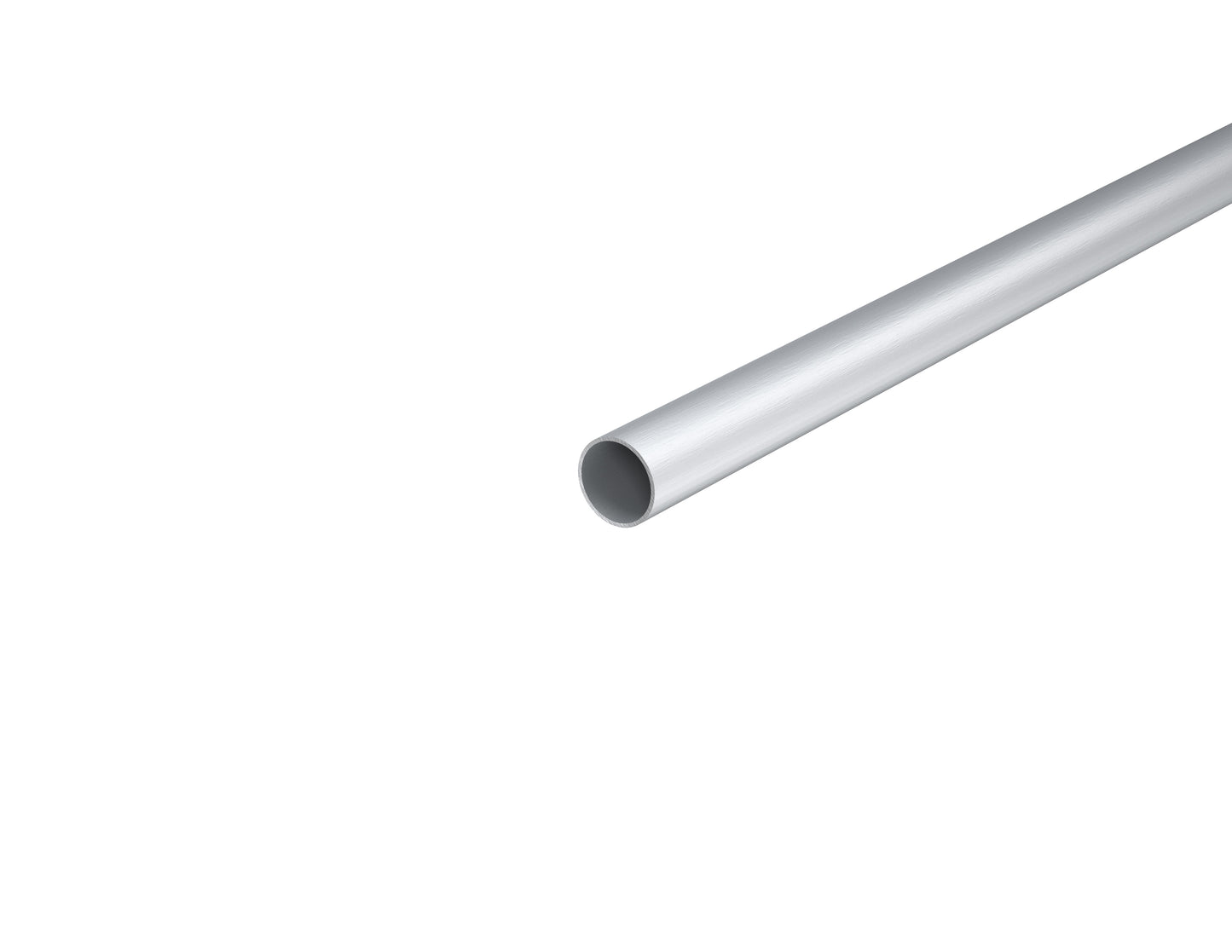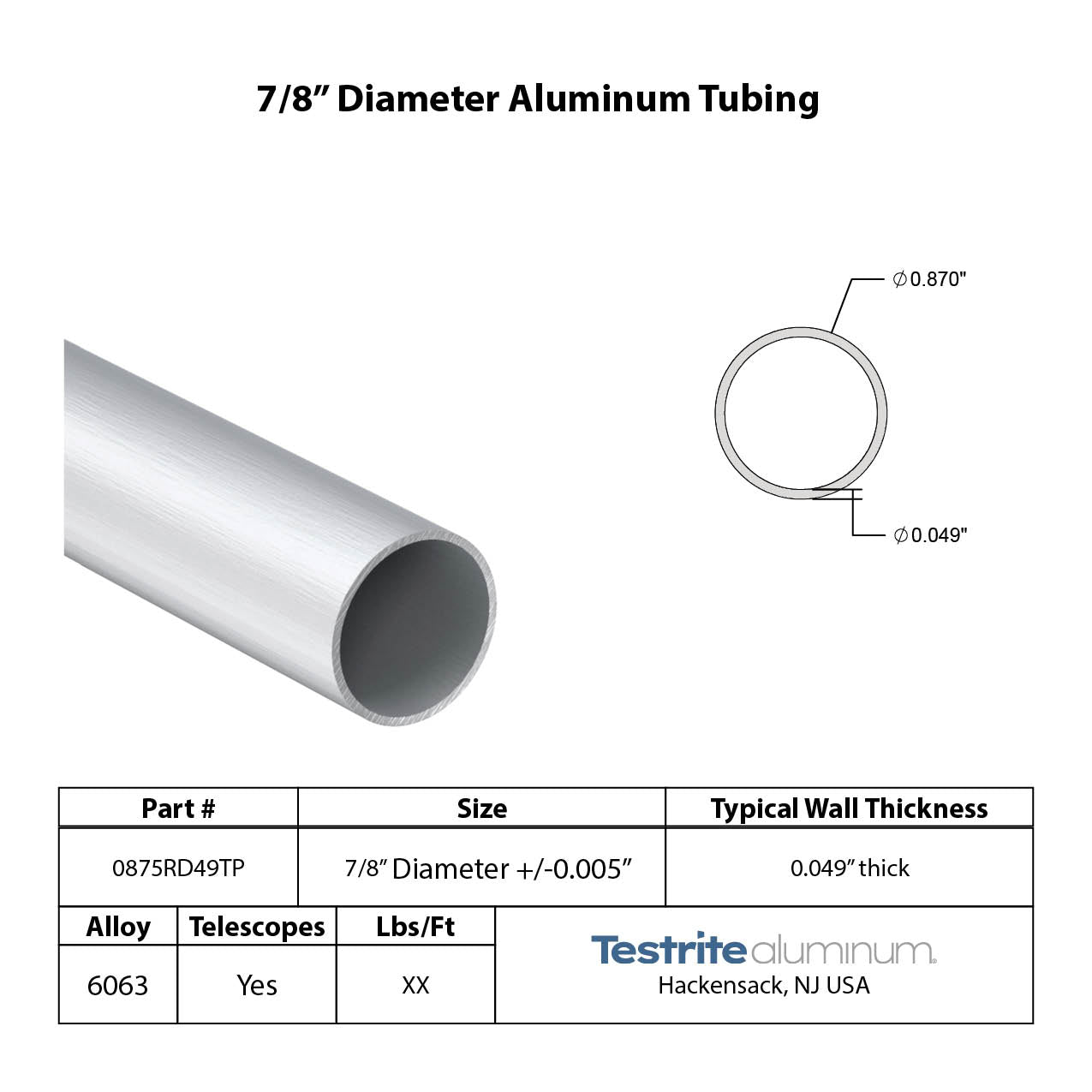 7/8" OD x .049" Wall Round Aluminum Tubing Telescopic Compatible