Ball Swivel Dicast Assembly
The Ball Swivel Die cast Assembly is a versatile locking aluminum swivel ball joint that can be used in photography, videography, hunting, fishing, sports, medicine, and in many other fields.

The unit includes a Zinc Die cast Body in two halves. The two halves join together with a plastic S knob. At the bottom is a 1/4-20 thread. At the top is a ball swivel with a 1/4-20 thread. The ball swivel has knurling on it to increase friction.

Standard these swivels are mill finish (raw) with a silver sheen.

Our standard versions include:

Ball Swivel Female - Female 1/4-20 Thread at the top and the bottom to receive a 1/4-20 thread
Ball Swivel Male top with puck female bottom - 3/4" long male 1/4-20 thread sticking out on top, aluminum tightening puck, female thread on bottom

If you need a custom version, whether it's a different thread, a different finish (e.g. powder coated a color), or need something else unique and need 100 or more, reach out to us via the Contact Us page.
View full details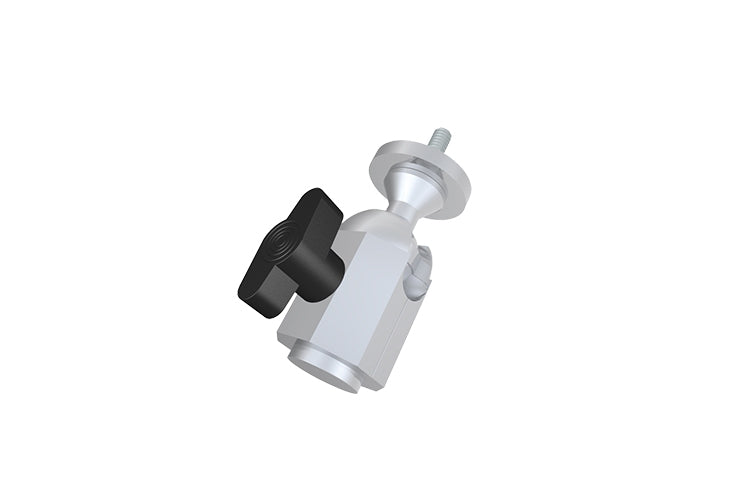 Ball Swivel Dicast Assembly