CHAR90LALU Aluminum 90 Degree Corner Bracket (Set of 20)
Aluminum corner bracket, for use with Charisma SEG LED Single Sided, Charisma SEG LED Double Sided, Charisma SLIM SEG LED, and Charisma Cabinet Frame.

Bracket is ~0.53" W and 2" long equal length L. Includes 2 holes threaded for ¼-20 screws, along with qty (2) ¼-20 flat head screws, each screw ½" total length. Brackets are mill finish aluminum. To make use of these brackets, you will need to miter the extrusion, drill a precision hole, and ideally countersink that hole.

Brackets are bulk packed, so purchasing qty 5 sets of 20, you would receive 100 brackets total bulk packed together.
View full details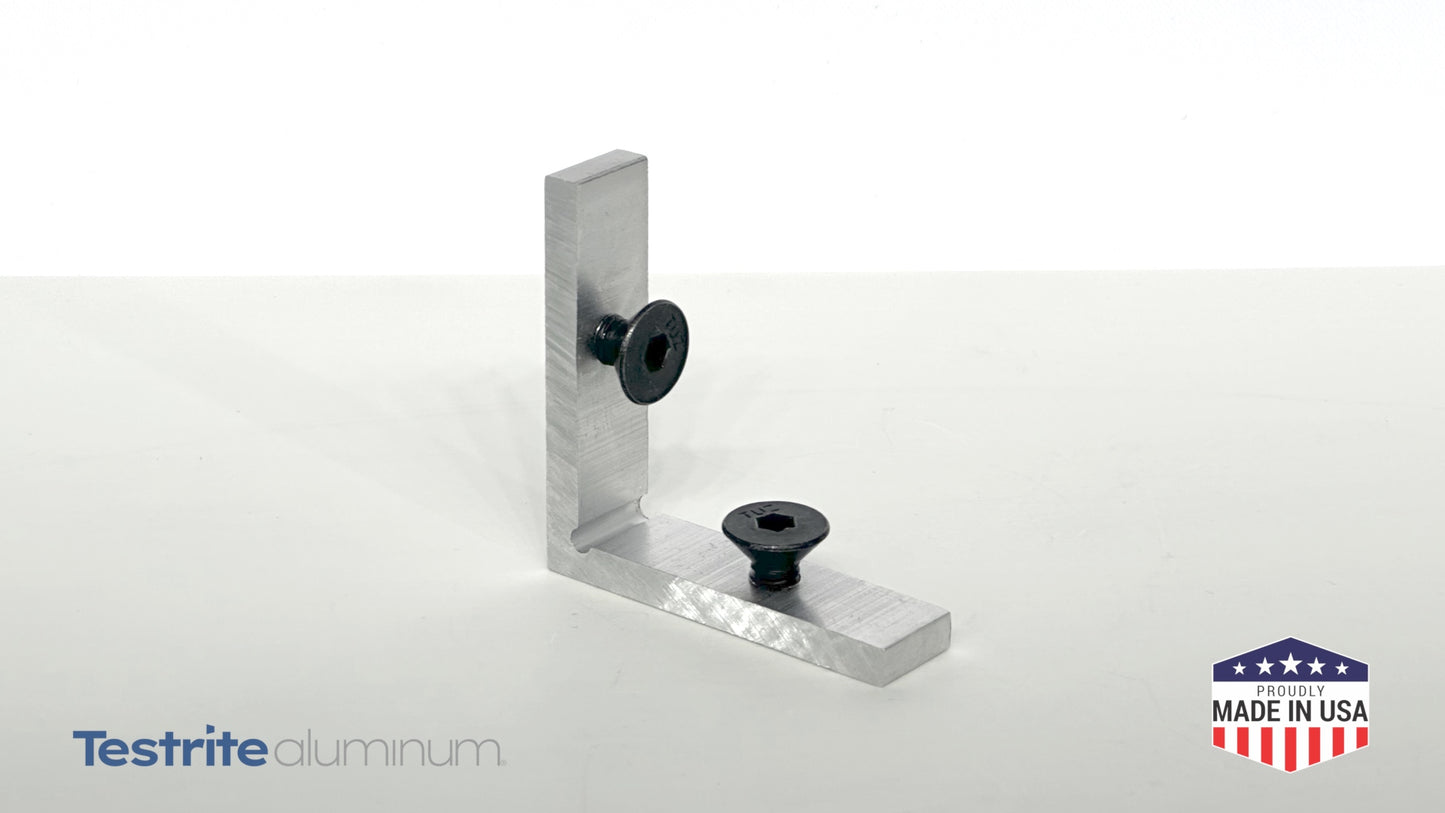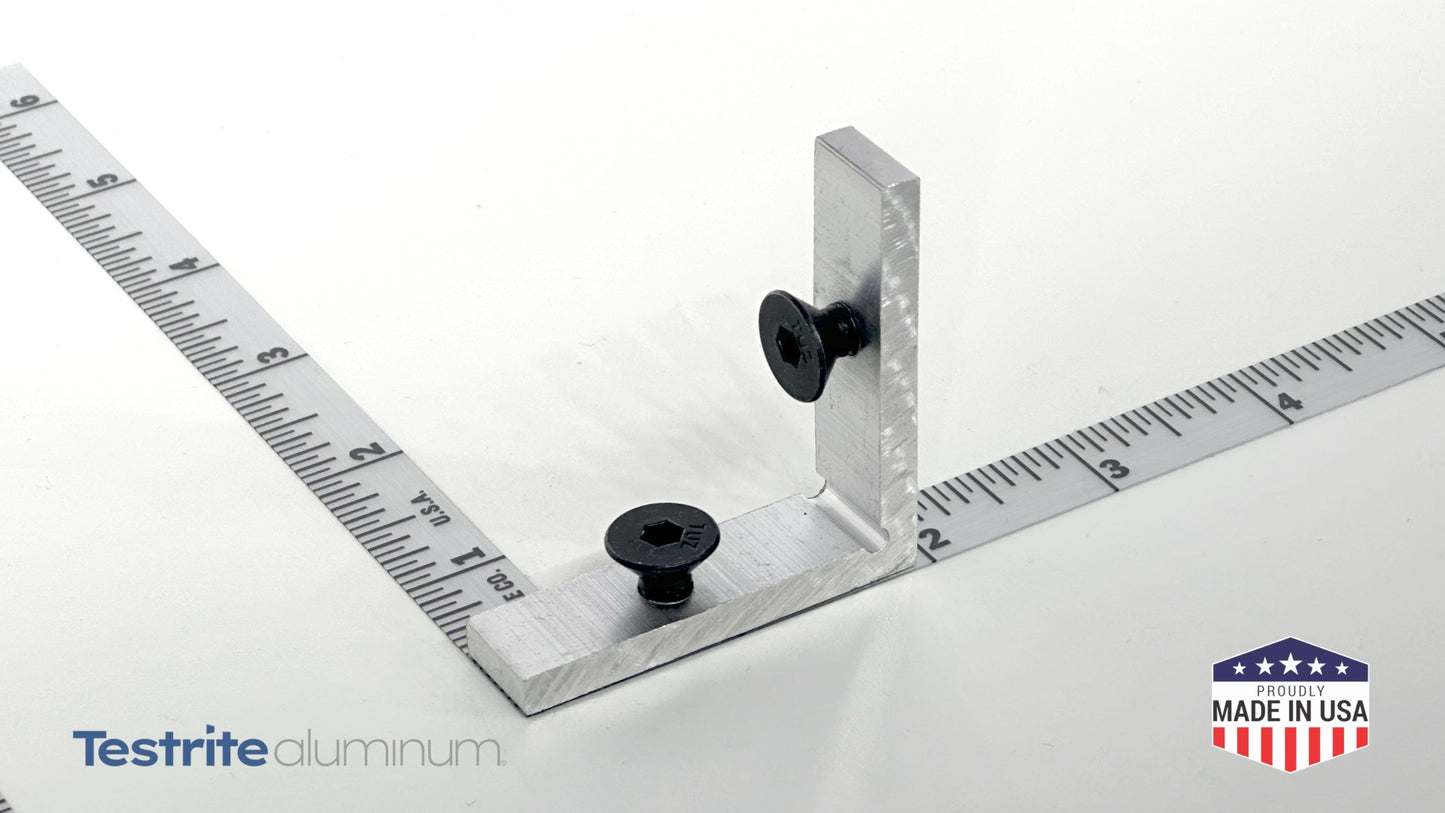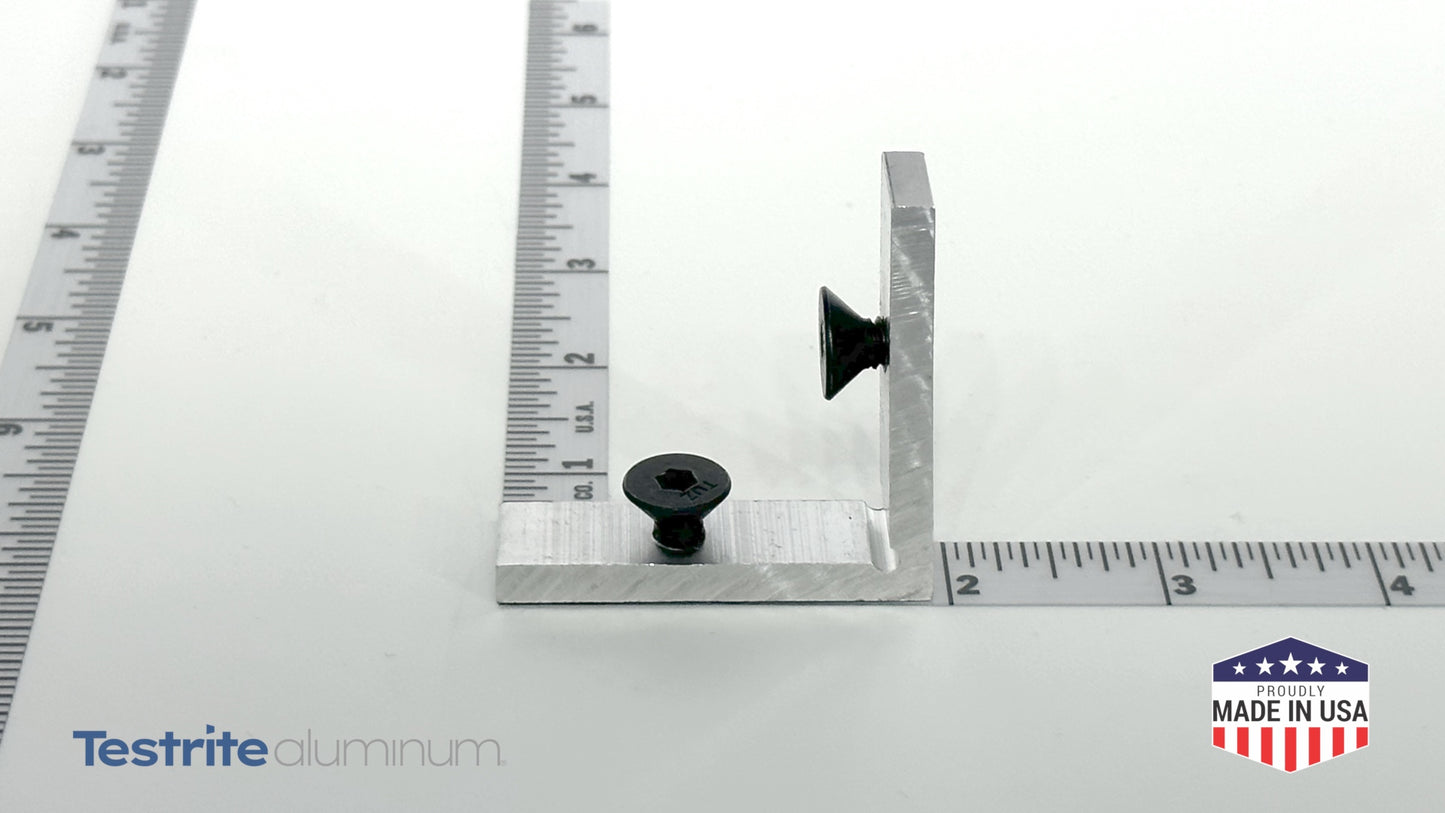 CHAR90LALU Aluminum 90 Degree Corner Bracket (Set of 20)