CHAR90LSTEEL Corner Brackets Set of 20
These corners are designed for the Charisma Single Sided 1-1/4" frame and for the Charisma Double Sided 1-3/4" frame. Each corner includes includes a top plate with 2 thru holes, a bottom plate with 2 threaded holes, and two allen screws.


Corners are bulk packed, so ordering qty 5, you would receive 100 corner brackets bulk packed together.

These are plated steel corner brackets for the mitered Charisma SEG frames listed.
View full details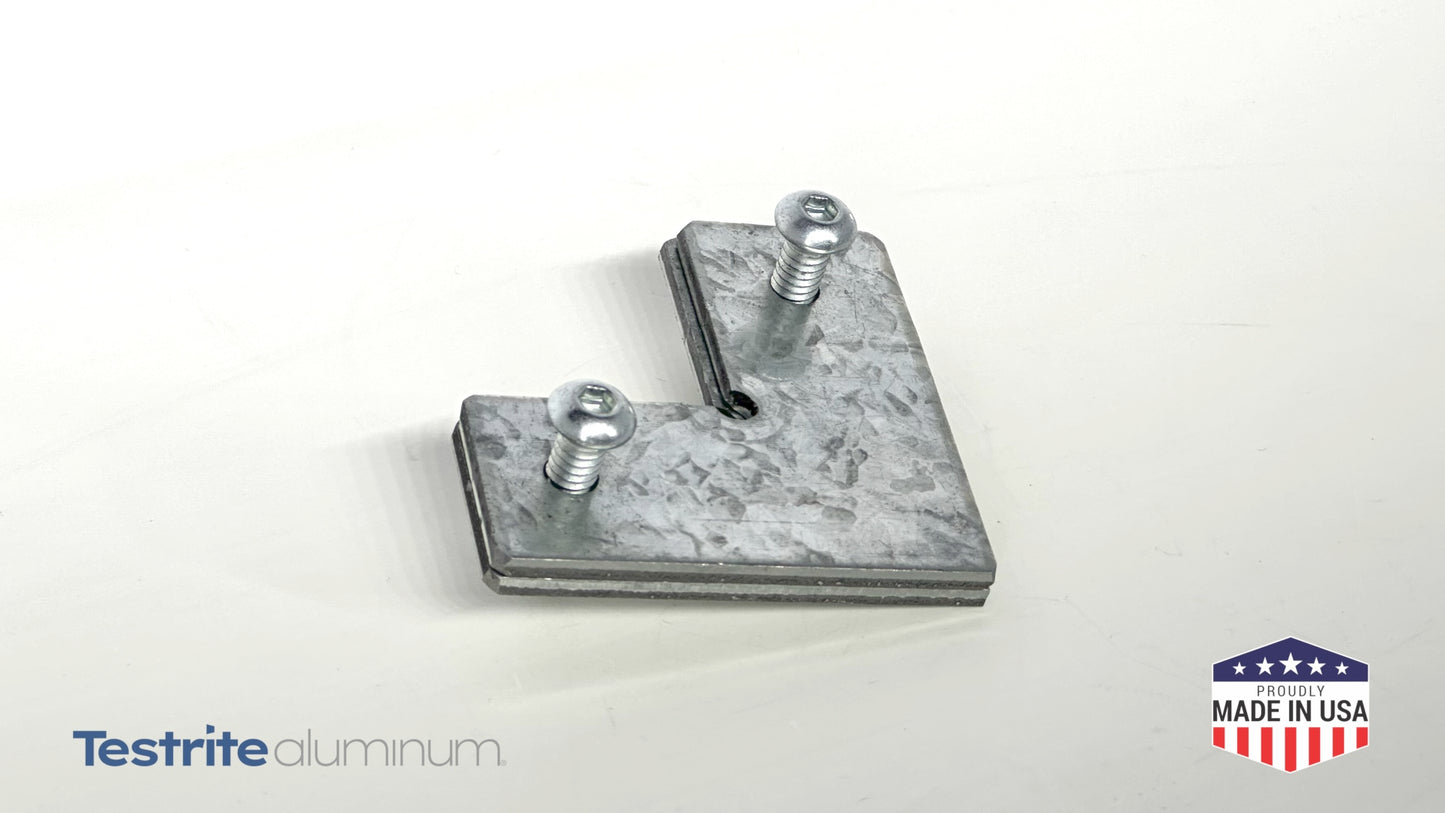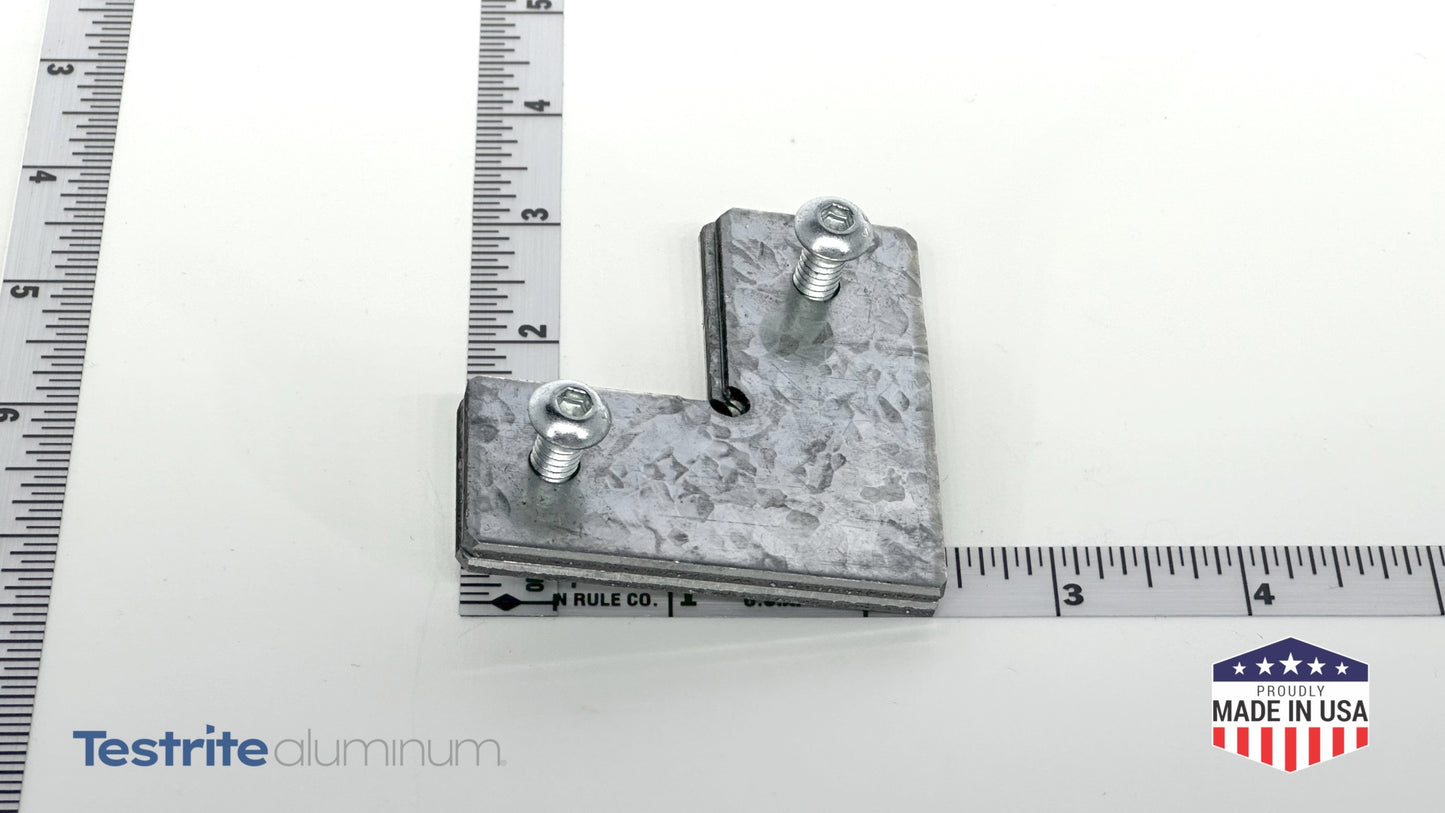 CHAR90LSTEEL Corner Brackets Set of 20