Charisma 3D plastic molded corners Triangular (Set Of 6)
These corners pair with our Charisma 3D SEG Extrusion for manufacturing structures. These are fiberglass impregnated nylon connectors. These are designed for making structures with two ends that are equilateral triangles and include threaded holes. You will need to drill your own holes in the extrusion to take advantage of the threaded holes in the plastic corners.

For the Charisma 3D SEG extrusion profile these connectors fit perfectly. These are a light gray color.

Want to buy a complete fabricated frame where all you have to do is assemble it? Check out Testrite Visual where you can buy lit and non-lit Charisma 3D frames.
View full details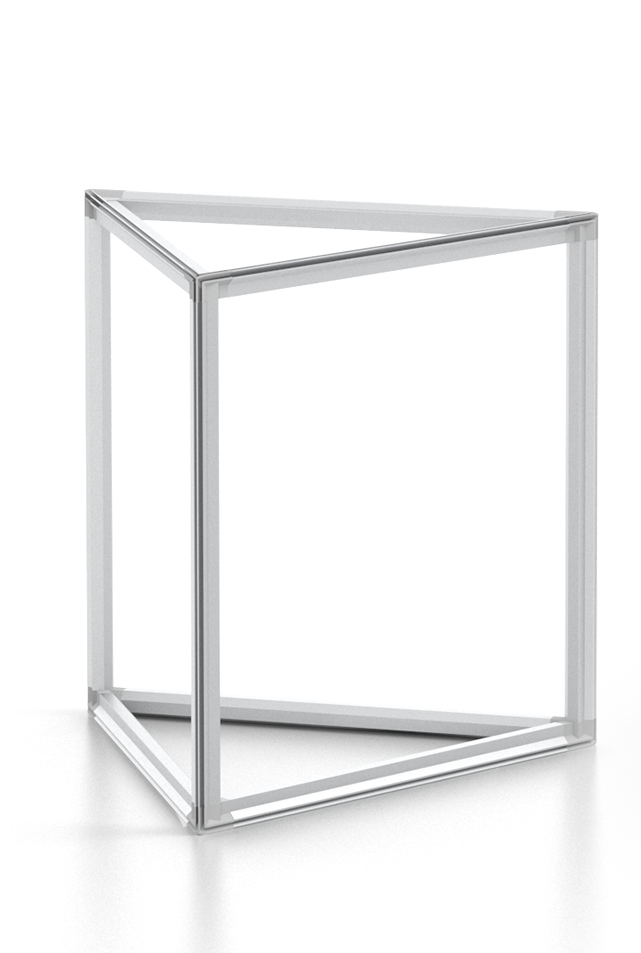 Charisma 3D plastic molded corners Triangular (Set Of 6)