Double Sided Aluminum Slatwall
Our Double Sided Aluminum slatwall is 1" On-Center. This Aluminum 1" O/C double sided slatwall has a flat back ideal for wall mounting.

This slatwall is 1" on-center. Each length is 6-1/4" H, with a 1/4" lead. What that means is the top 1/4" of each section fits into the bottom of the section above it. So 1 row yields 6-1/4" high, 2 rows 12-1/4" high, 3 rows 18-1/4" high, and so on.

You can use our double sided aluminum stackable slatwall to build slatwall fixtures and custom retail slatwall displays.

Our aluminum slatwall has proven itself across a wide variety of retail chains throughout North America. From cell phone retailers to shoe stores, grocery stores and local boutiques, our Aluminum slatwall is used by leading nationwide retailers. 
 
We cut this large extrusion to the length you need. The interlocking slatwall panels help you build a beautiful fixture.
 
We offer Satin Silver Anodized slat wall as well as mill finish (raw) aluminum slatwall. If you're looking for powder coated aluminum slatwall and need 25+ pieces, reach out to us for a quote as we can match almost any RAL color.
 
Easily retrofit Aluminum slat walls into existing wall systems and store fixtures.  Mount the single-sided slat wall to your wall or drop the double sided slat wall into an extrusion or frame. Whether you're looking to build a small fixture or a megawall of merchandise, our slatwall does not disappoint.


We do sell a U Channel ideal for holding the aluminum interlocking slatwall together, so if you're building a fixture, check it out!

We do always recommend testing first to ensure our slatwall will work with your accessories.
View full details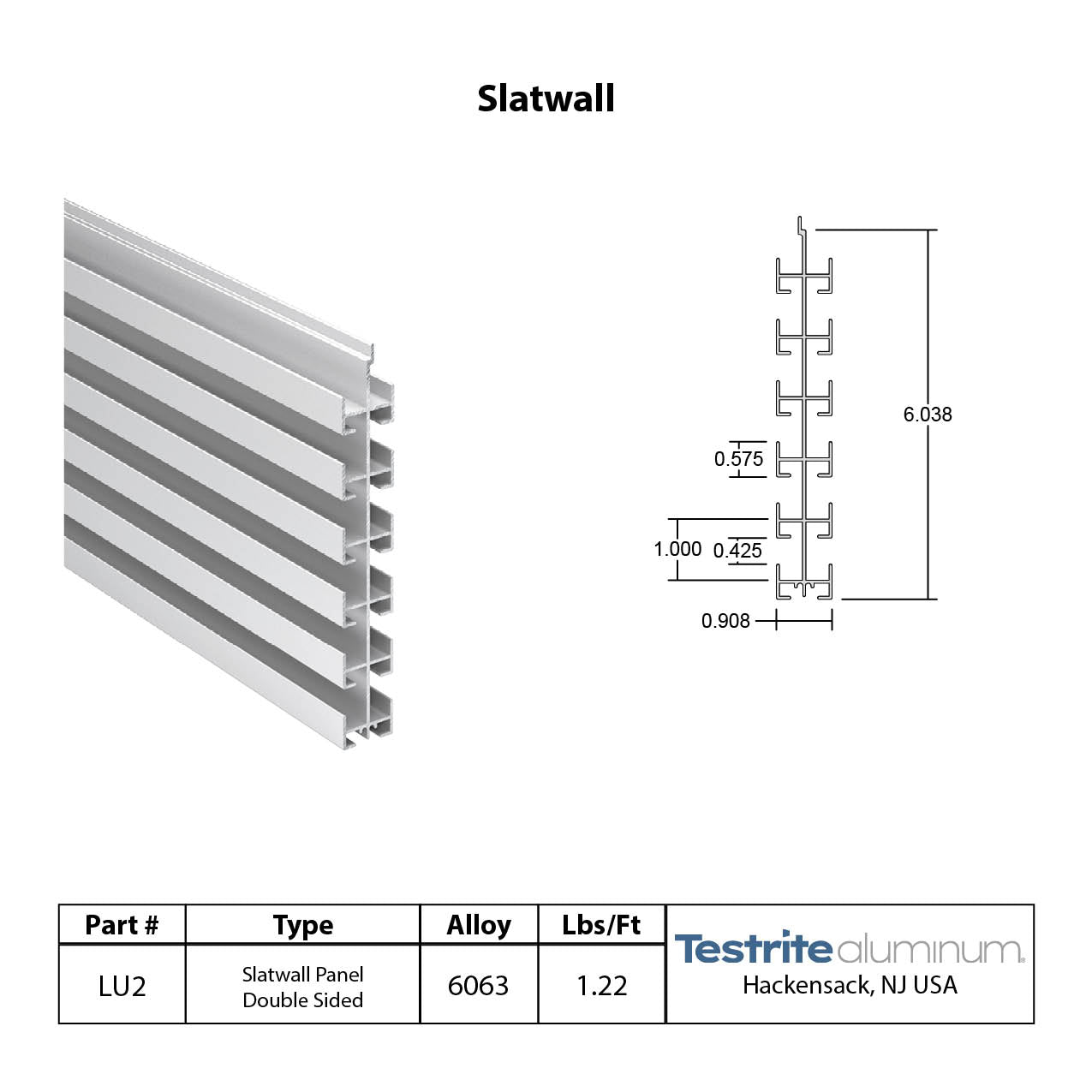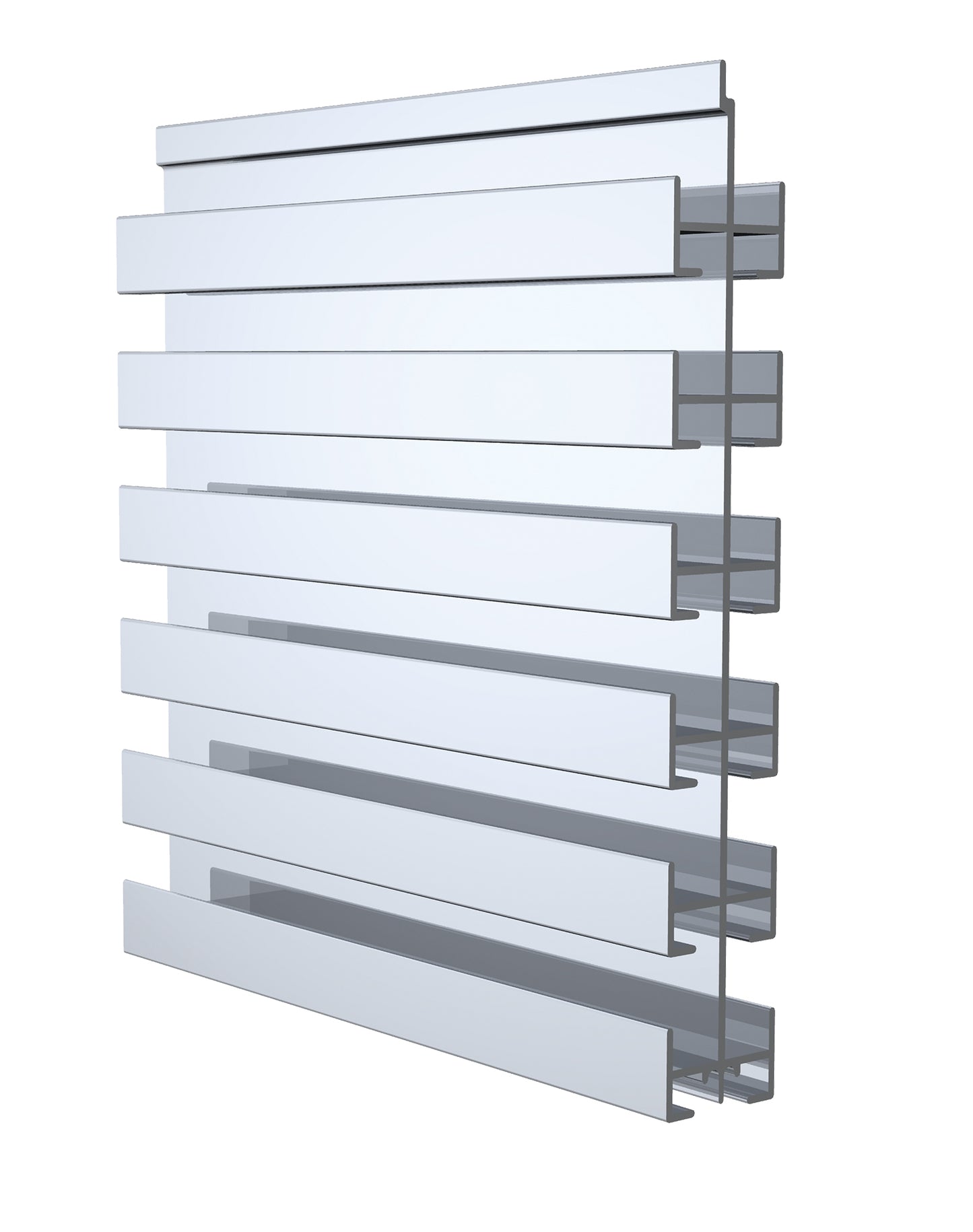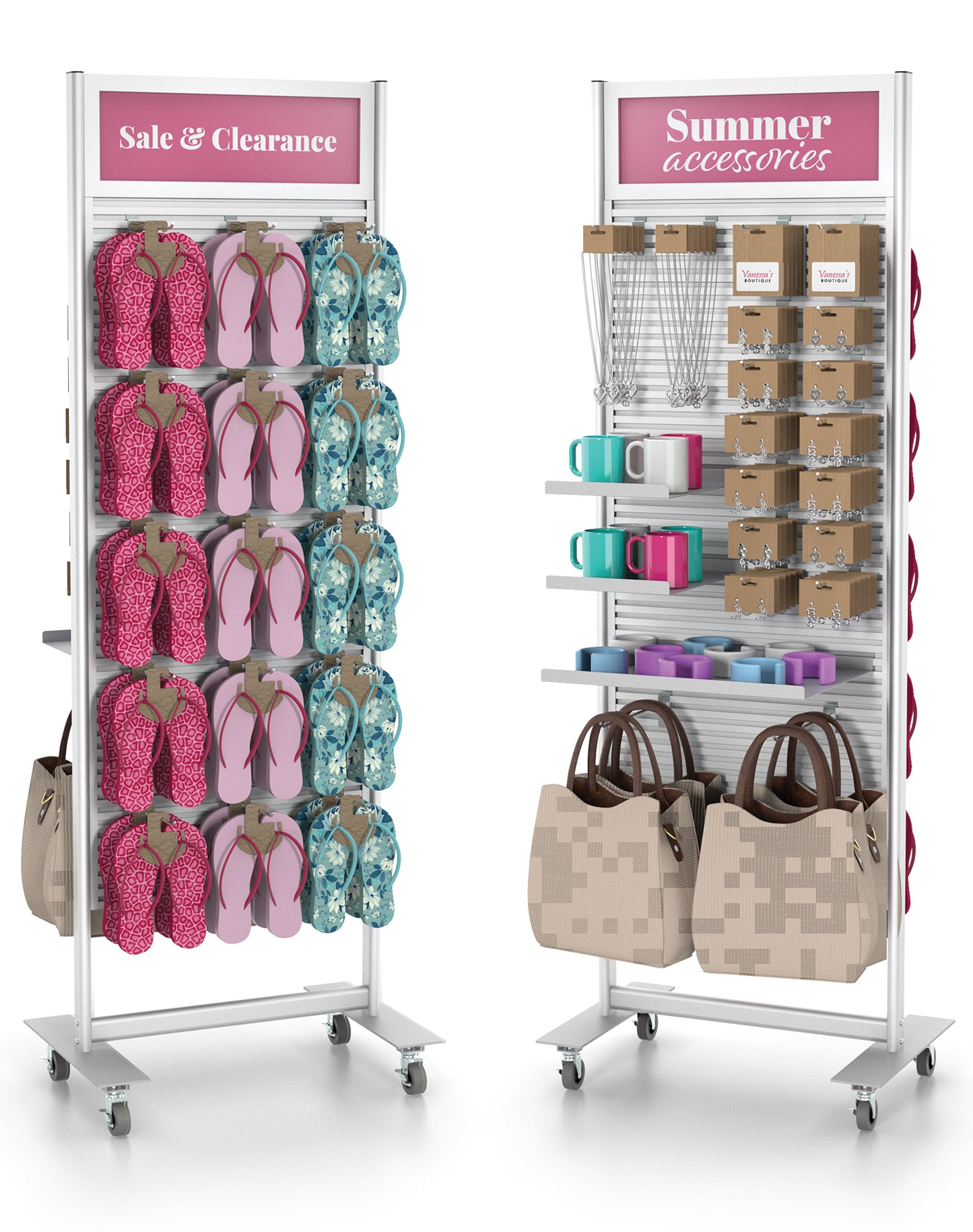 Double Sided Aluminum Slatwall