EasyOpen SnapFrame Extrusion Bottom
If you'd like to buy fully made SnapFrames, including in custom sizes, you can order them here in quantity 1.

Are you looking to build your own SnapFrames or Snapping Graphic Rails? This page offers the EasyOpen Snapframe Bottom extrusion. This is meant for manufacturing our 1-1/4" Profile EasyOpen SnapFrame.

This is compatible with both the EasyOpen Curvilinear SnapFrame Top as well as the EasyOpen Rectilinear SnapFrame Top.


In addition, to make use of these you'll need to purchase EasyOpen SnapFrame springs and C-101 corner brackets. If you plan to use these as straight snapping bars, we offer end caps to close off the straight cut ends.

If you are looking to build a 1-1/4" SnapFrame Lightbox then check out the EasyOpen SnapFrame Lightbox Bottom extrusion here.

Note these are sold as cut to length Snap Frame extrusion profiles, straight cut extrusions. No mitering is included, this is meant for people who want to build their own SnapFrames and know how to do so. No instructions are included.
View full details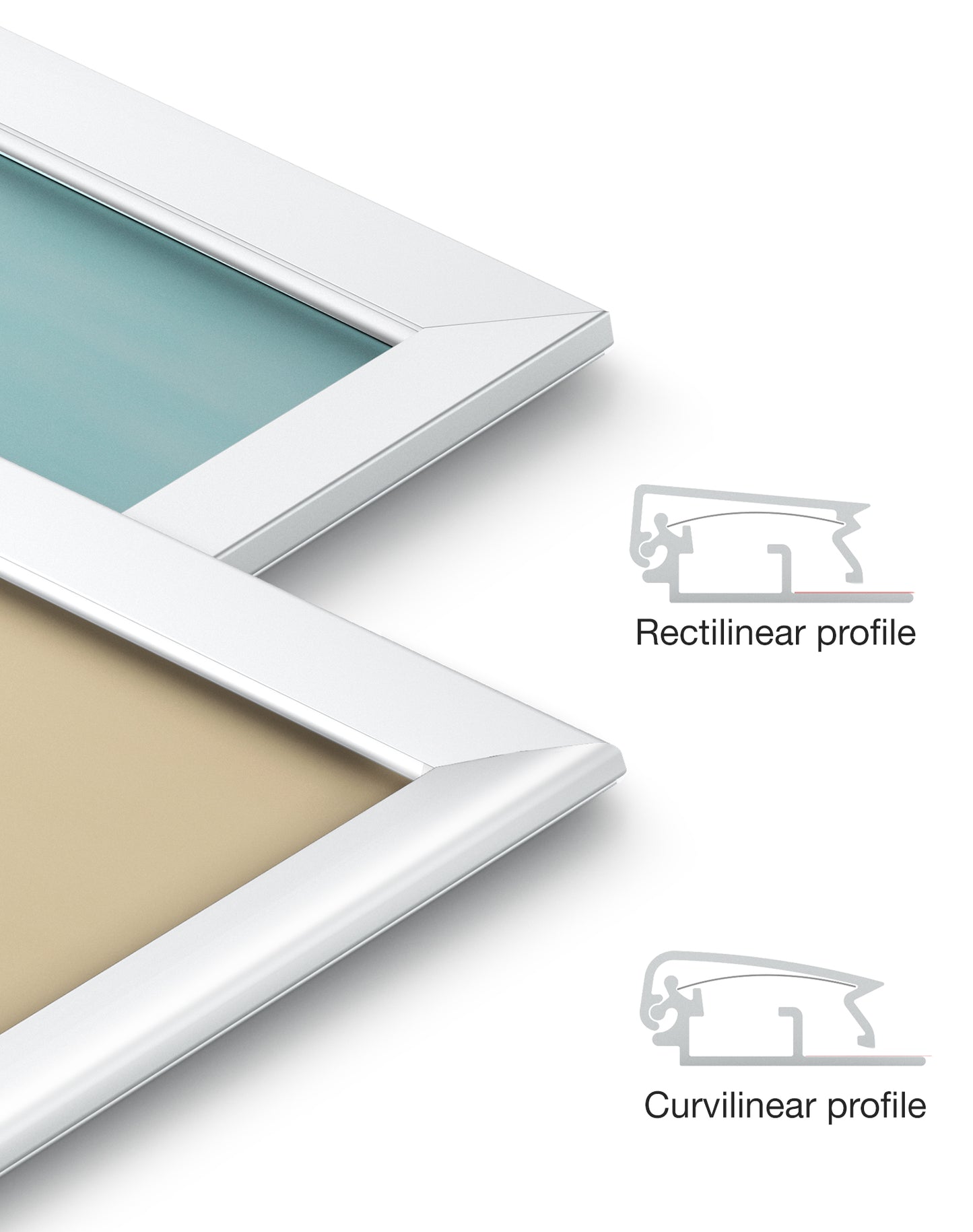 EasyOpen SnapFrame Extrusion Bottom