Monster Frame Half Drop In Frame Extrusion
The Aluminum Monster Half Frame is 1 1/4" wide and only 5/16" deep.  Two of the Monster Frame Half Aluminum extrusions are used to create the open side of a drop in frame or slide in frame. This extrusion is meant to be used along with the Monster Frame Full Aluminum Extrusion. This extrusion is compatible with the C-102 corner brackets, as well as the UC-180.

This extrusion can also be used as an aluminum rectangle extrusion 1-1/4" W x 3/8" H or 1-1/4" W x 5/16" H (actual height ~0.36"). This aluminum rectangle 1.25" x ~ .375" rectangle has a 0.060" Wall thickness.

Want to buy a complete fabricated Monster frame? Head over to Testrite Visual.
View full details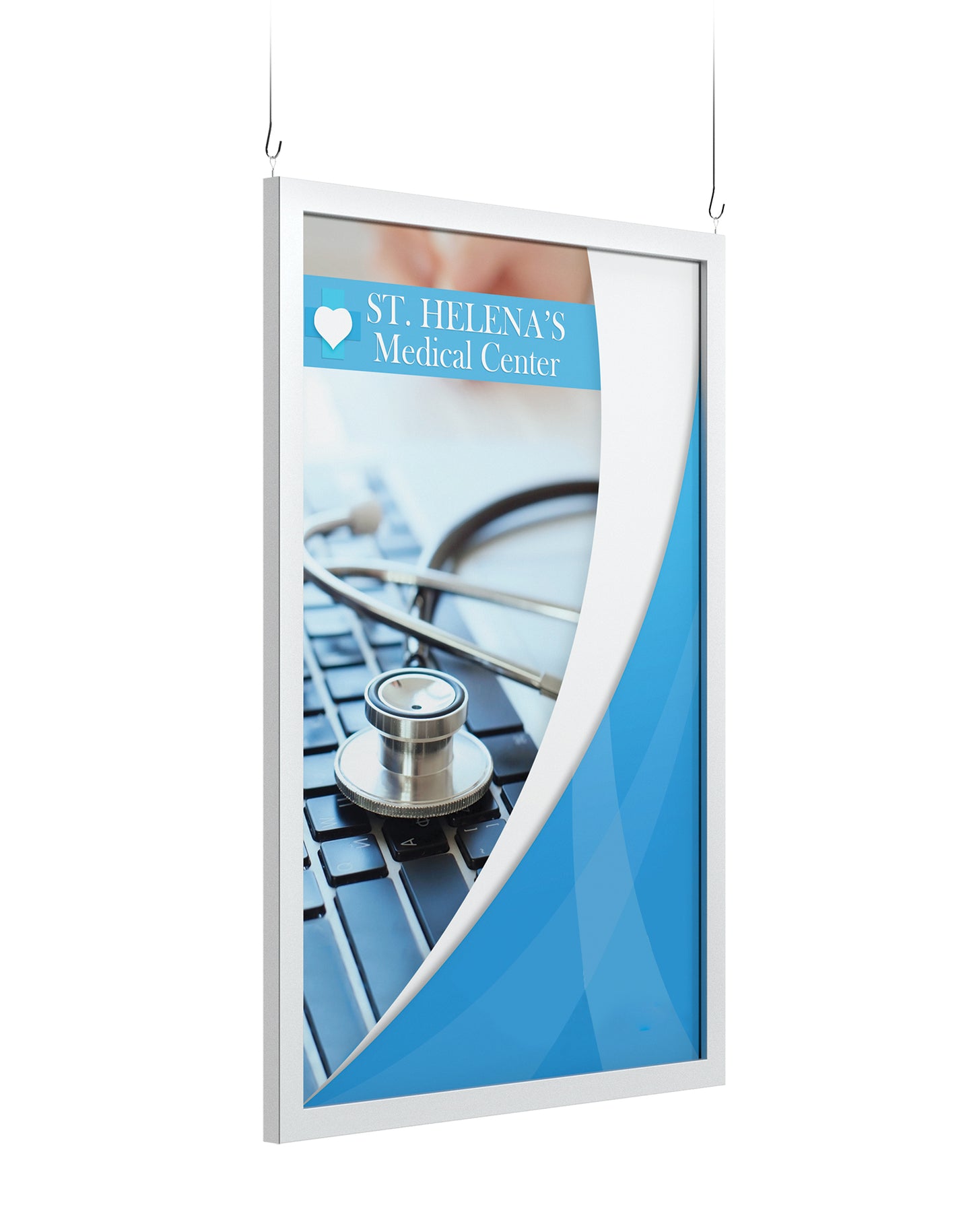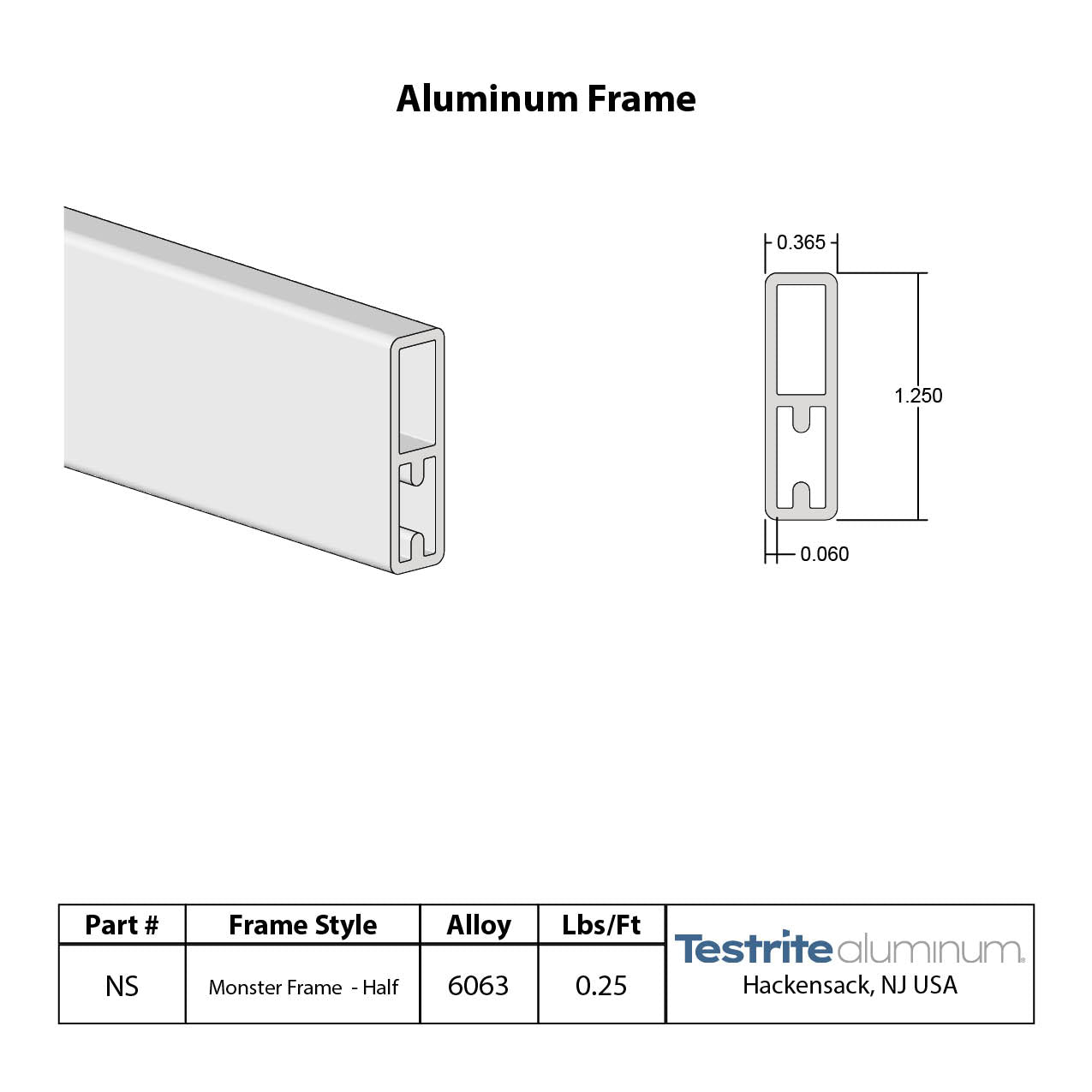 Monster Frame Half Drop In Frame Extrusion