Square Tubing Telescopic Snap Lock 3/4" OD to 7/8" OD
Square Tubing Telescopic Snap Lock is an easy to use telescopic tubing lock. These are designed to pair beautifully with Testrite's square steel tubing with radiused corners.


The Square Tubing lock is a Black plastic lock tubing lock with a plastic lever. By opening and closing the lever you can release or lock the inner square tube into position. These locks feature a plated steel pin.


These adjustable square tube lock are used for telescoping a 3/4" square tube inside of a 7/8" square tube. This adjustable tubing lock is perfect engaging a 0.75" square tube inside of a 0.875" square tube. The tubing clamp serves two functions, both to reduce the play between the inner and outer tube, as well as to lock or clamp the tube into a fixed position.

Size refers to the Outside Diameter (OD) of the tubing - larger tube is fixed, smaller tube slides through. Bulk packed - Ships FAST.

We do recommend gluing in place the larger (outer) tube.


These locks are designed to reduce the play between sections and the snap lock mechanism holds light weight loads in place. For heavier loads, these locks can be paired with steel spring buttons (sold separately).

These 3/4" to 7/8" square tube locks were designed for use with Testrite's steel tubing. If you are purchasing to use with your own steel tubing, we recommend purchasing a sample to ensure it works with your tubing.

Want us to quote your entire telescopic tubing assembly including these tube clamps? Or need a larger volume of telescopic tubing locks? Submit a Request for Quotation here.
View full details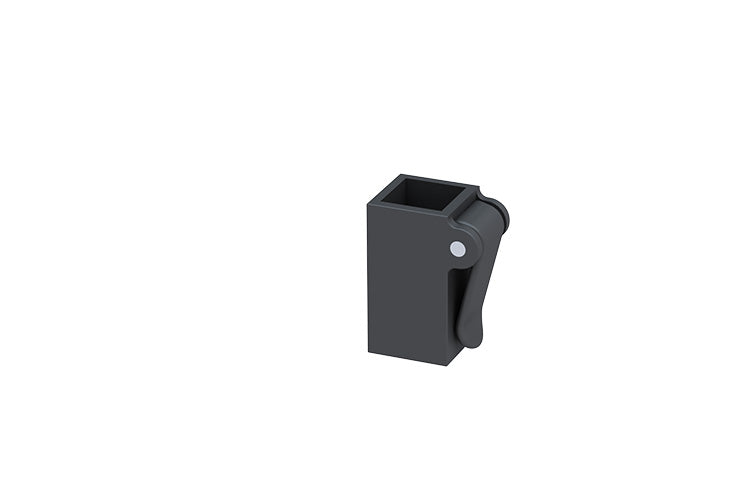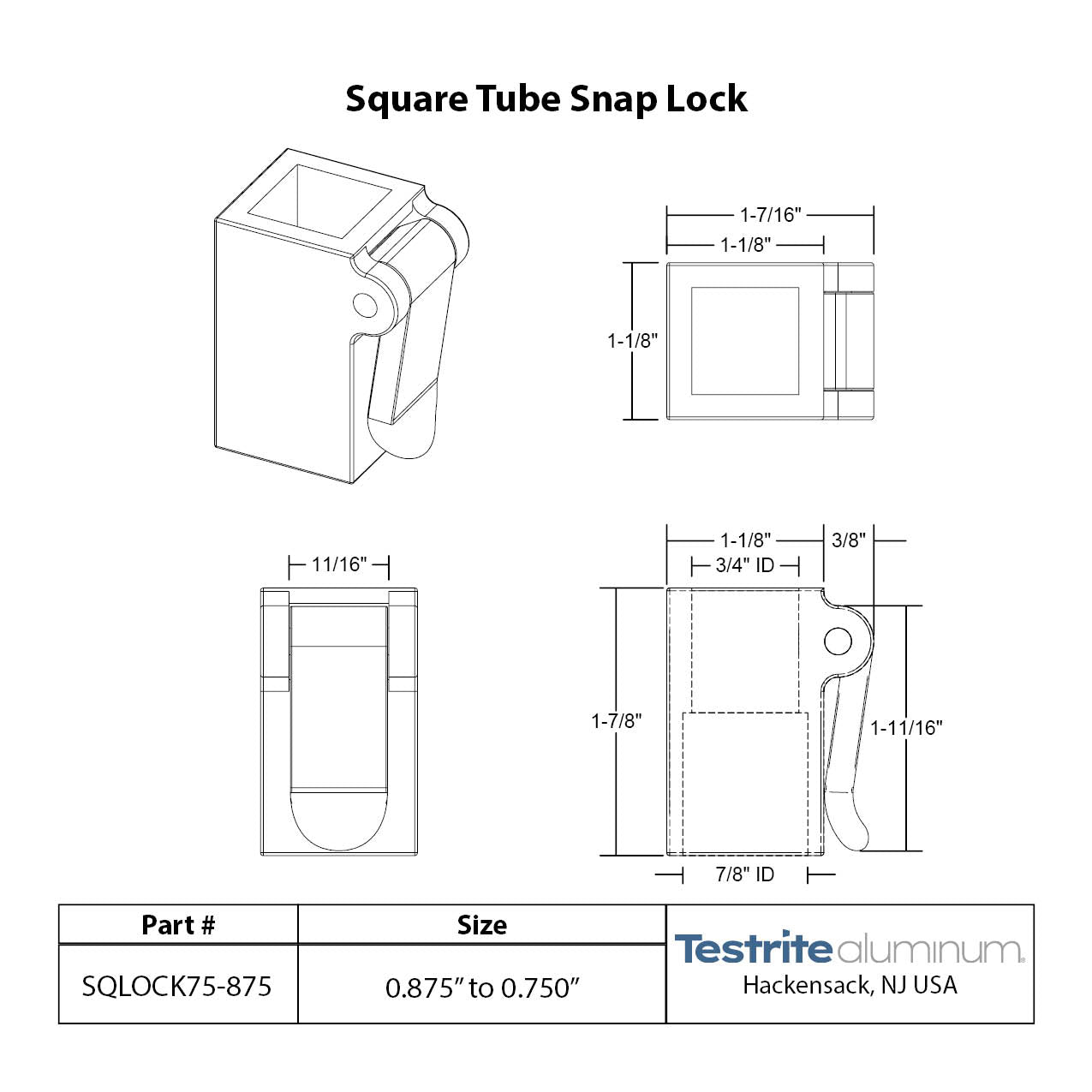 Square Tubing Telescopic Snap Lock 3/4" OD to 7/8" OD