Torpedo Light Diasy Chainable
Are you fabricating a structure and want to add lighting? Then look no further than the Torpedo Light. These lights provide a ~360 degree lighting effect ideal for lighting fabric structures. Each Torpedo light outputs a total of ~5000 lumens at 6500K color temperature. These lights can be daisy chained up to 6 in a row, and they include hanging points on the light itself. Where you have from on the structure is up to you to fabricate.

These are designed for use in a vertical orientation, with built in openings in the top and bottom for natural ventilation. These lights are ETL listed to ensure safety. These LED lights internally ballasted, so all you need to do is plug them in. These are 360 degree LED tubes that help light up a structure. Each light can illuminate up to a 36" cube or 48" cube depending on the amount of light desired. Larger structures will require more lights.

These LED corn cob lights can be daisy chained together, with up to 6 lights running off a single 120V power source. The color temperature of these LED lights for graphic structures is 6500K, and each light is ~41 watts.

These lights have a hanging point on each end with an spring loaded eye hook to hold onto a steel tether table or double c hook (not included).

These are for use in indoor environments only.

Each light includes the torpedo light itself and an 8' power cable. If you need to daisy chain them, order the joiner cable, sold separately. LED Torpedo light is 3" diameter, 13" long for the casing, 20" total length including built in stub out cables (longer with power cable plugged in).

Cables to hang the lights one to another or from your structure are NOT included.

These lights are sold as is, for those who are doing their own fabrication and know what they're doing. These lights are ETL listed.

View full details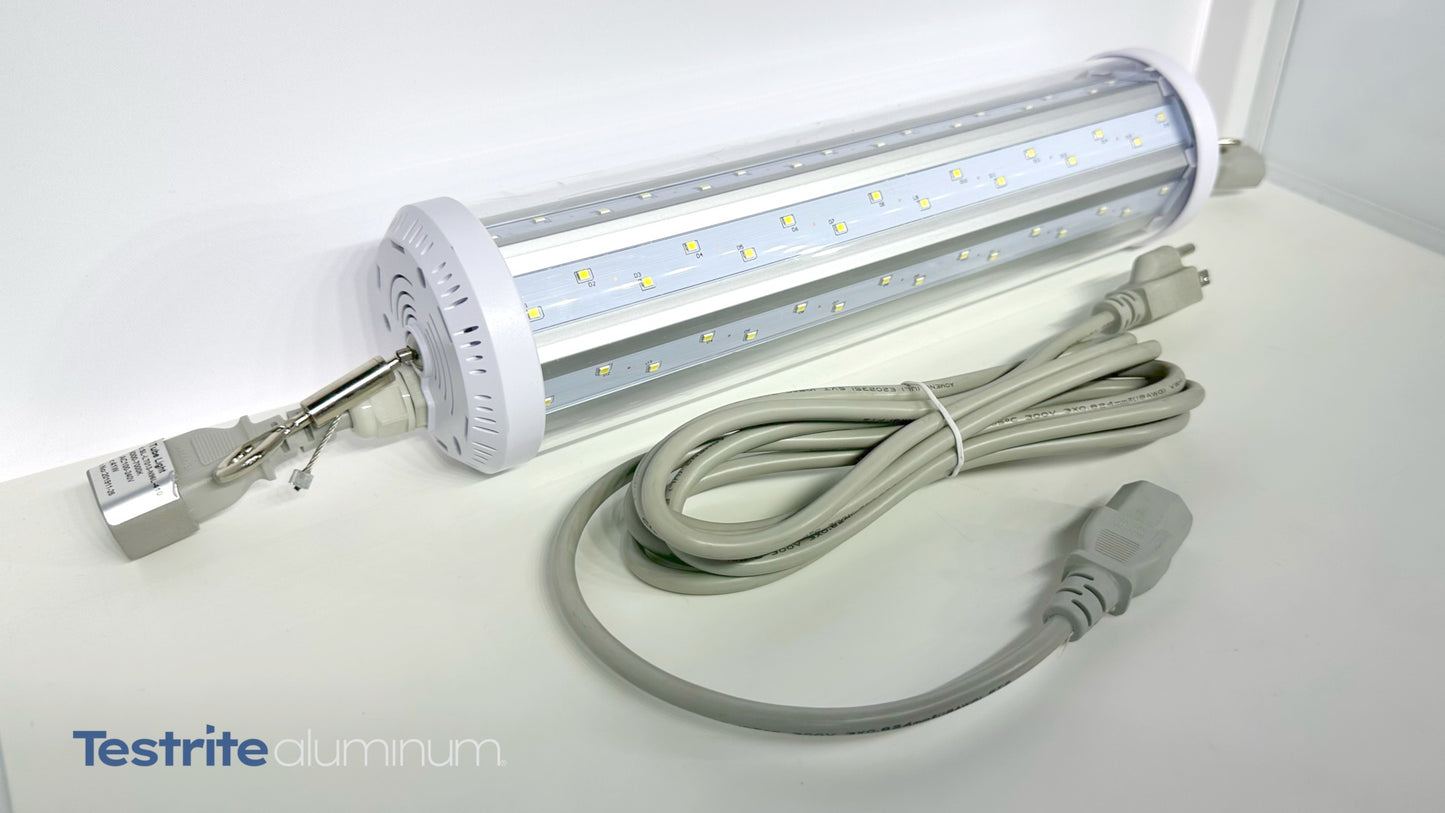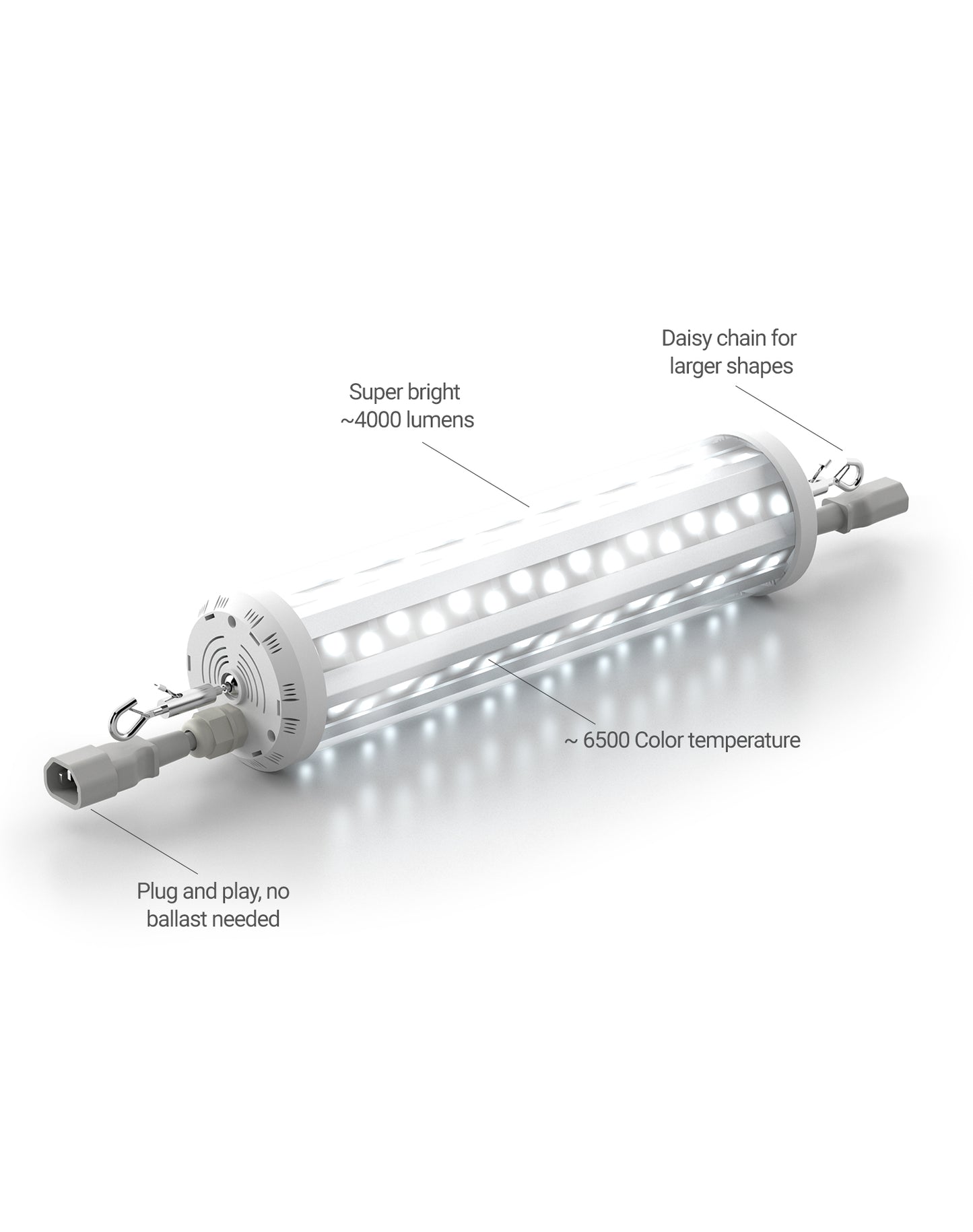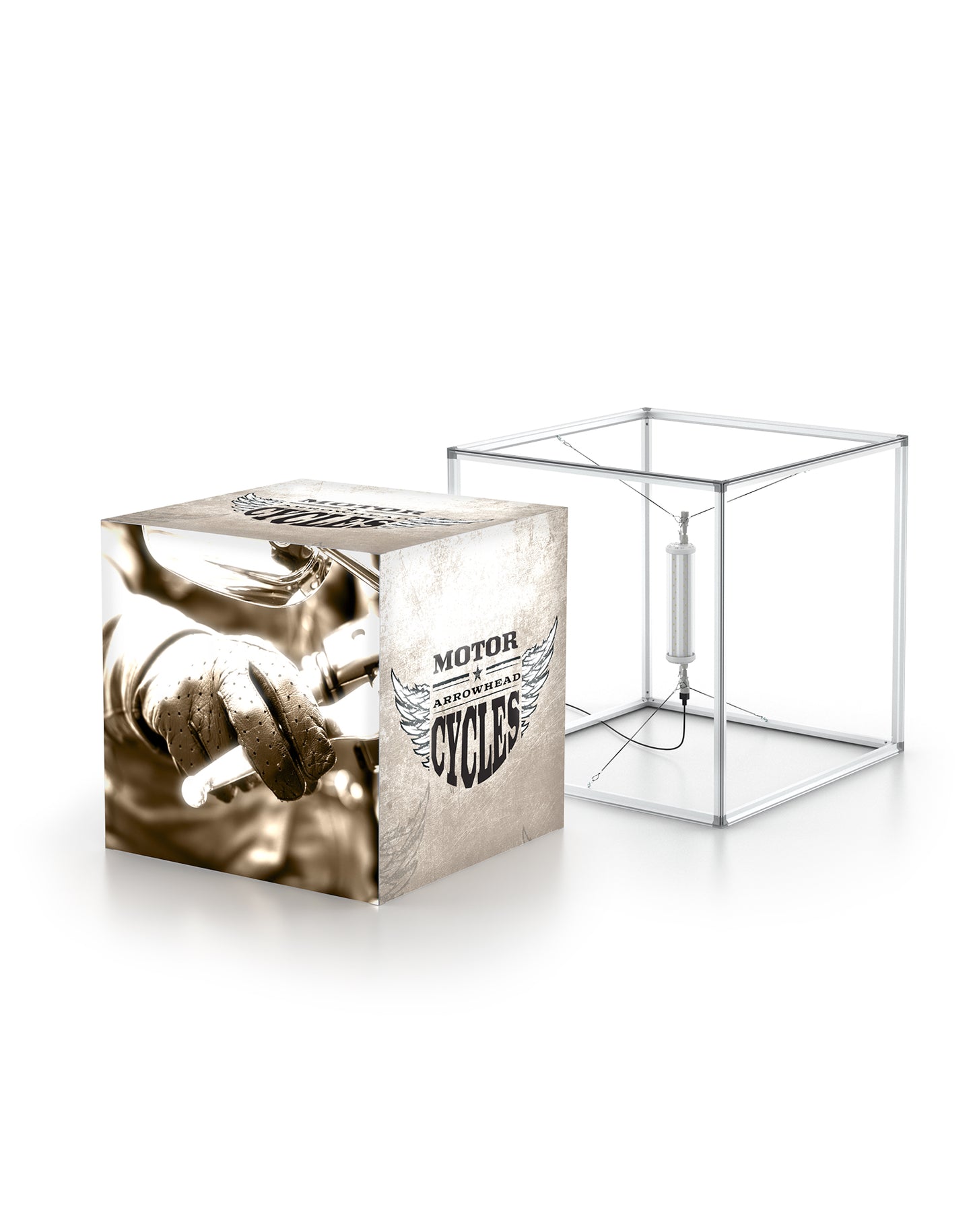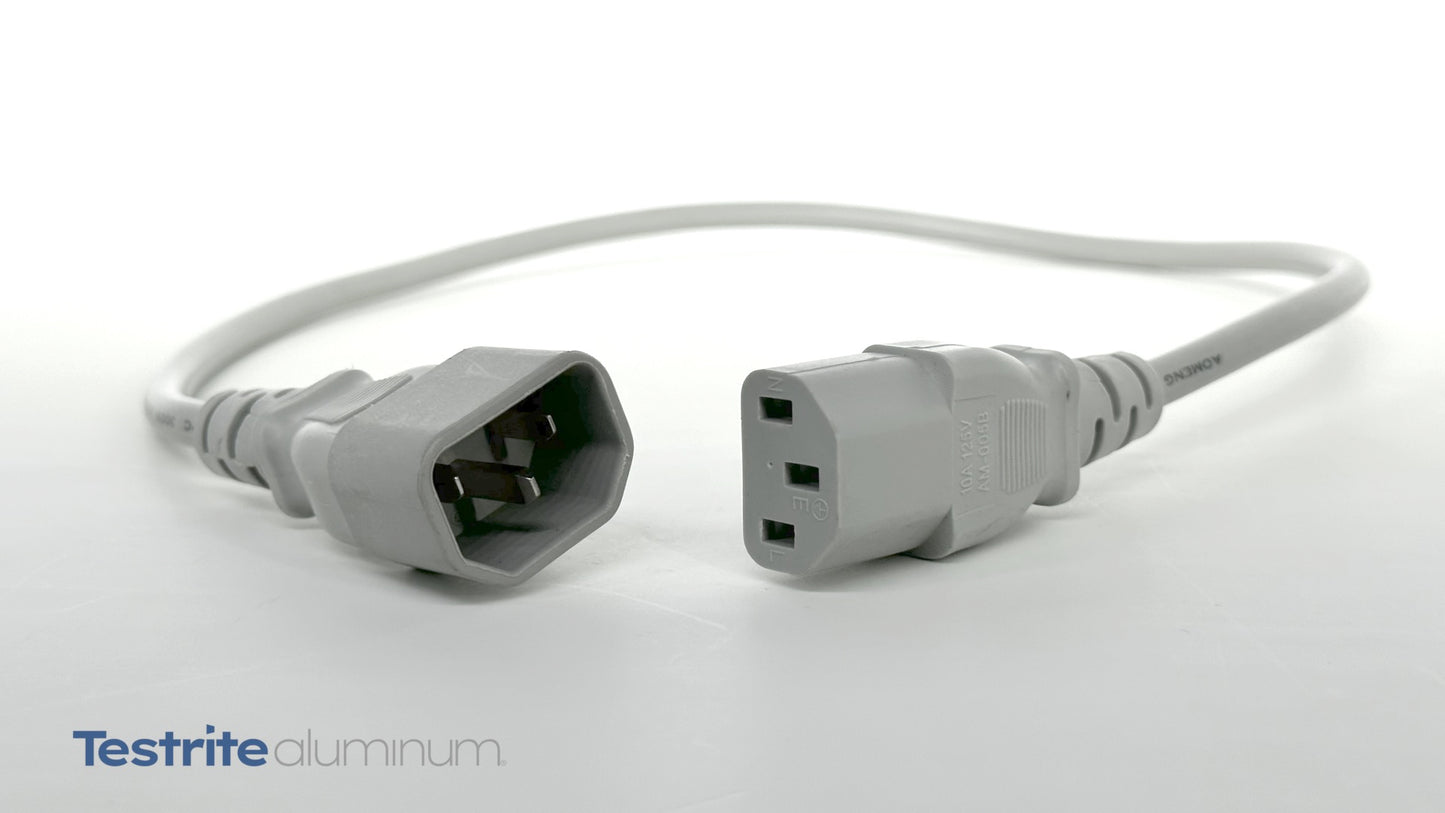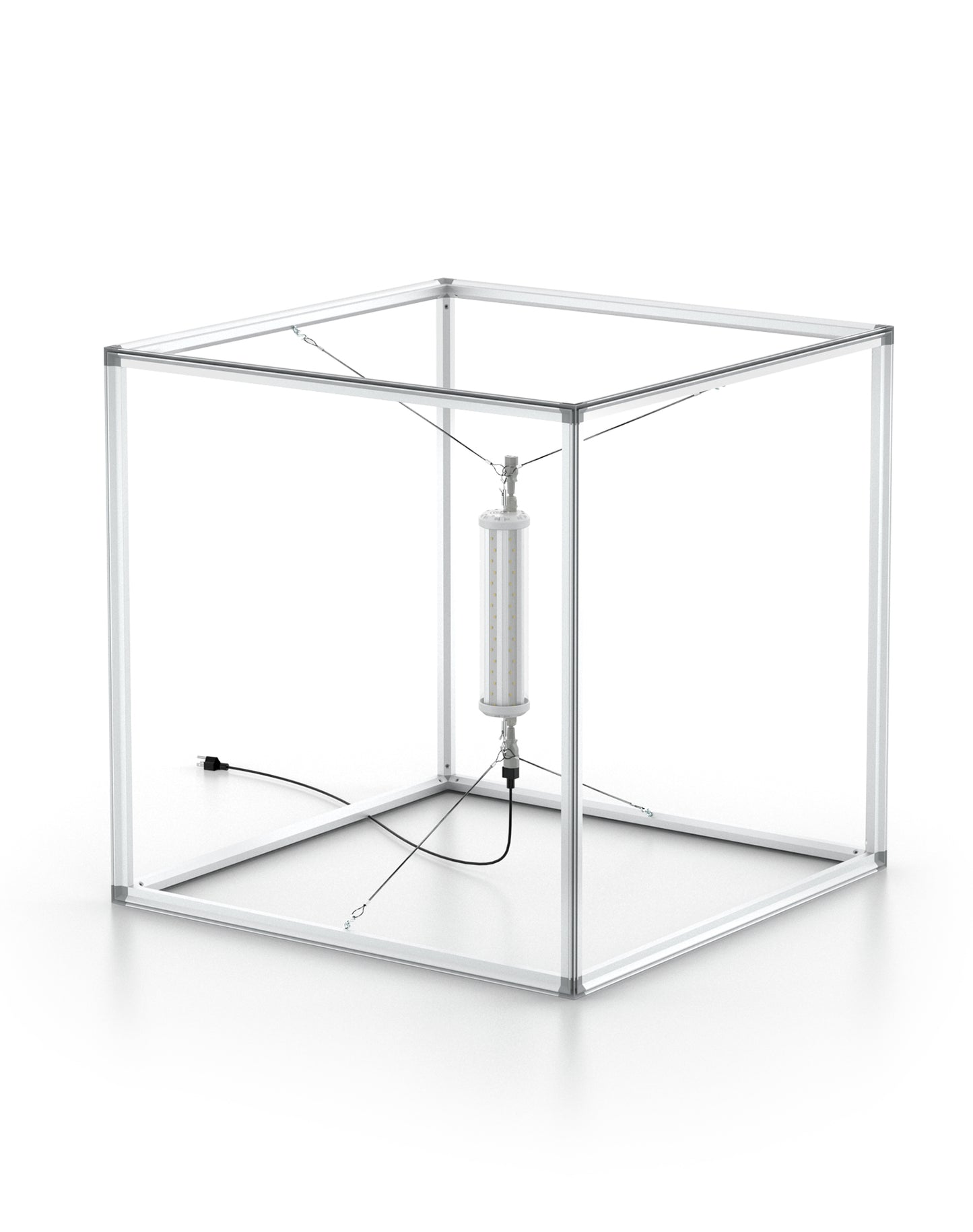 Torpedo Light Diasy Chainable