Charisma Double Sided 1-3/4" Deep SEG Extrusion
Charisma Double Sided 1-3/4" Deep SEG frame provides a 1.75" thick Double Sided SEG frame profile. Featuring an SEG channel on the front and the back for holding 2 SEG graphics, ideal for two sided viewing.

Stocked and sold two ways - in an etched and clear satin silver anodized finish, also available as raw aluminum (aka mill finish aluminum SEG extrusion). 

These double sided silicon edge graphic extrusions can be ordered cut to length or as long length 12' SEG extrusions. No mitering and no holes are included. To make 4 sided frames, pair with CHAR90LSTEEL Corner brackets. For breaks, we recommend our Charisma Joiner blocks, along with our Charisma Spanner Support and their Spanner Quick Connect. Note no fabrication instructions are included, these extrusions are sold as is for those who know how to do the fabrication themselves.

Prefer to buy a complete fabricated frame? At Testrite Visual you can buy fabricated Charisma Double Sided Frames in custom sizes, in qty 1, where we do all the work. Just take it out of the box, and put the complete set of parts together with all holes predrilled.

Made and finished in the USA from 6063 Aluminum.
View full details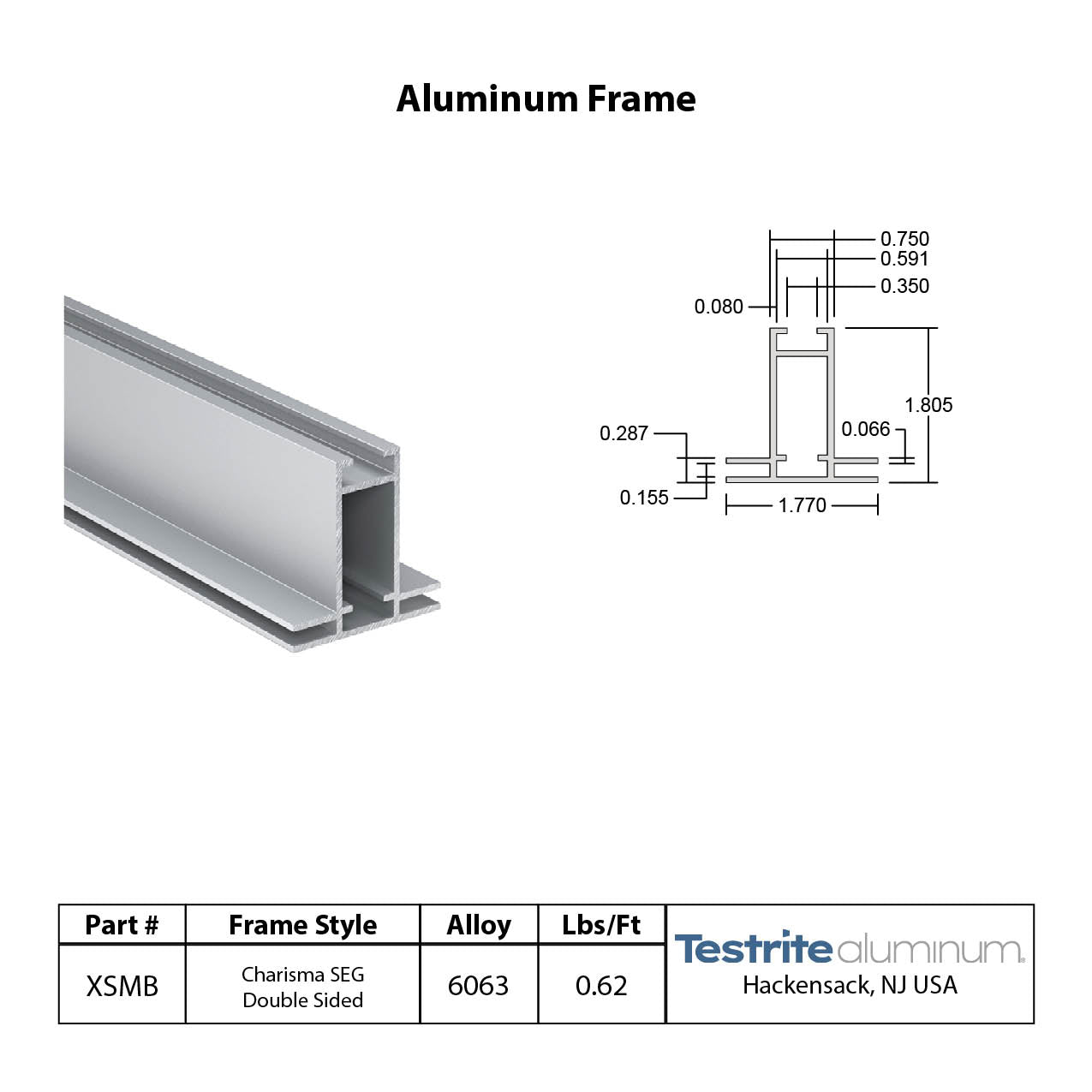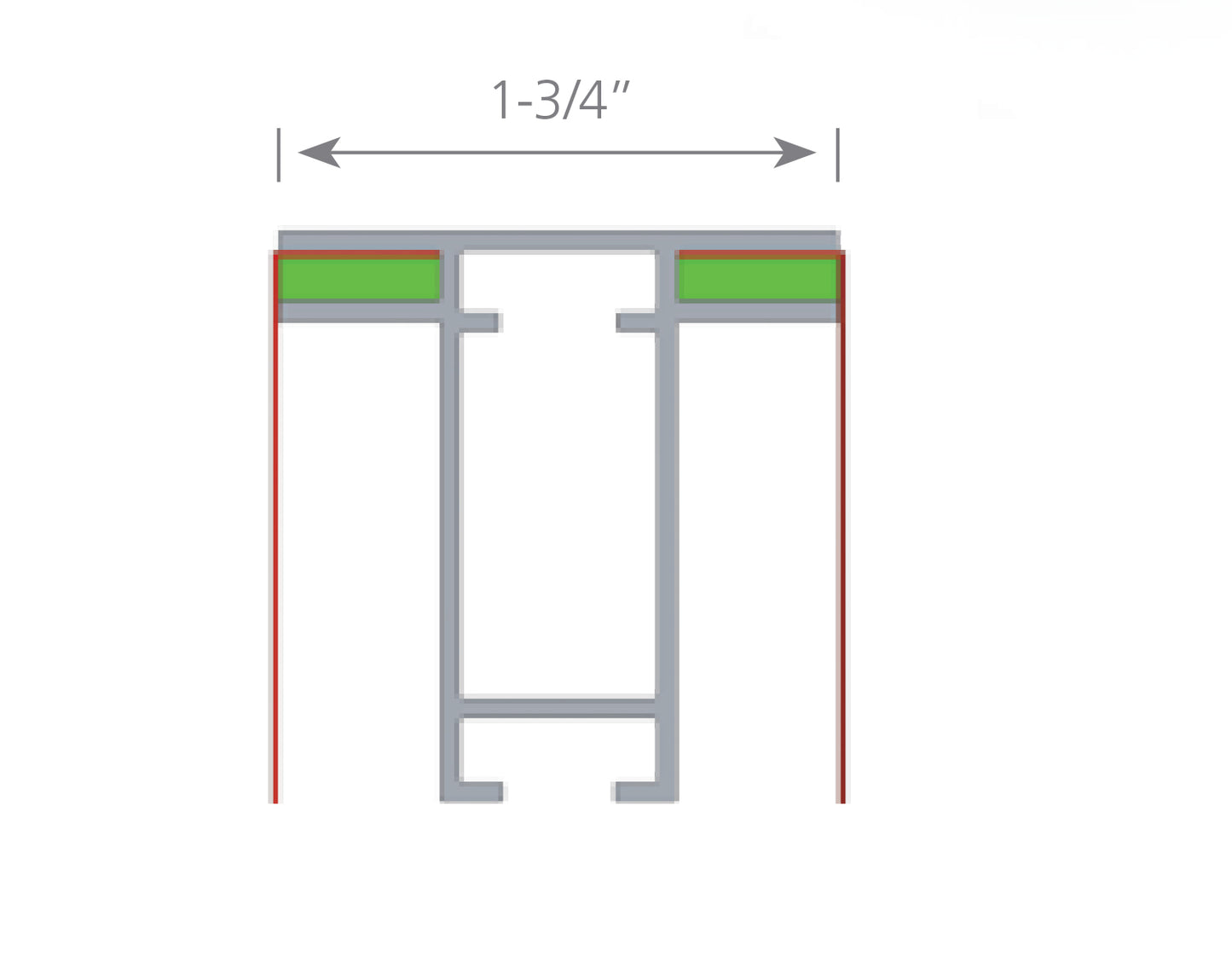 Charisma Double Sided 1-3/4" Deep SEG Extrusion