Charisma Slim 3-1/8" Deep SEG LED Extrusion
Extruded aluminum profile suitable for housing LED lights, 3 1/8" deep. This is a strong extrusion for manufacturing Silicon Edge Graphic Lightboxes, including for edge lit or backlit applications.

These frames can be used for lit or non-lit applications.

This listing is for the 3-1/8" Deep SEG aluminum extrusion ONLY. This does not include lights, ballasts, or any electrical work.

These extrusions are meant for those who know what they're doing, no fabrication instructions are included, this is just the aluminum extrusion.

We stock this 100MM deep SEG lightbox profile in both etched and clear satin anodized SEG extrusion as well as mill finish, also known as raw aluminum.


This frame includes an SEG channel on the front for graphic and an SEG channel on the rear for a reflective backer (not included). To make a 4 sided frame, pair with both corner brackets CHAR90STLED and CHAR90LALU. For straight breaks, pair with CHARSTRAIGHTALU and CHARSTRAIGHTSTL, as well as our Spanner Support Bar and Quick Connect.

Want to buy a complete SEG lightbox frame, where all you need to do is assemble it? You can buy complete Charisma SEG/LED Slim Profile Light Boxes™ at Testrite Visual.
View full details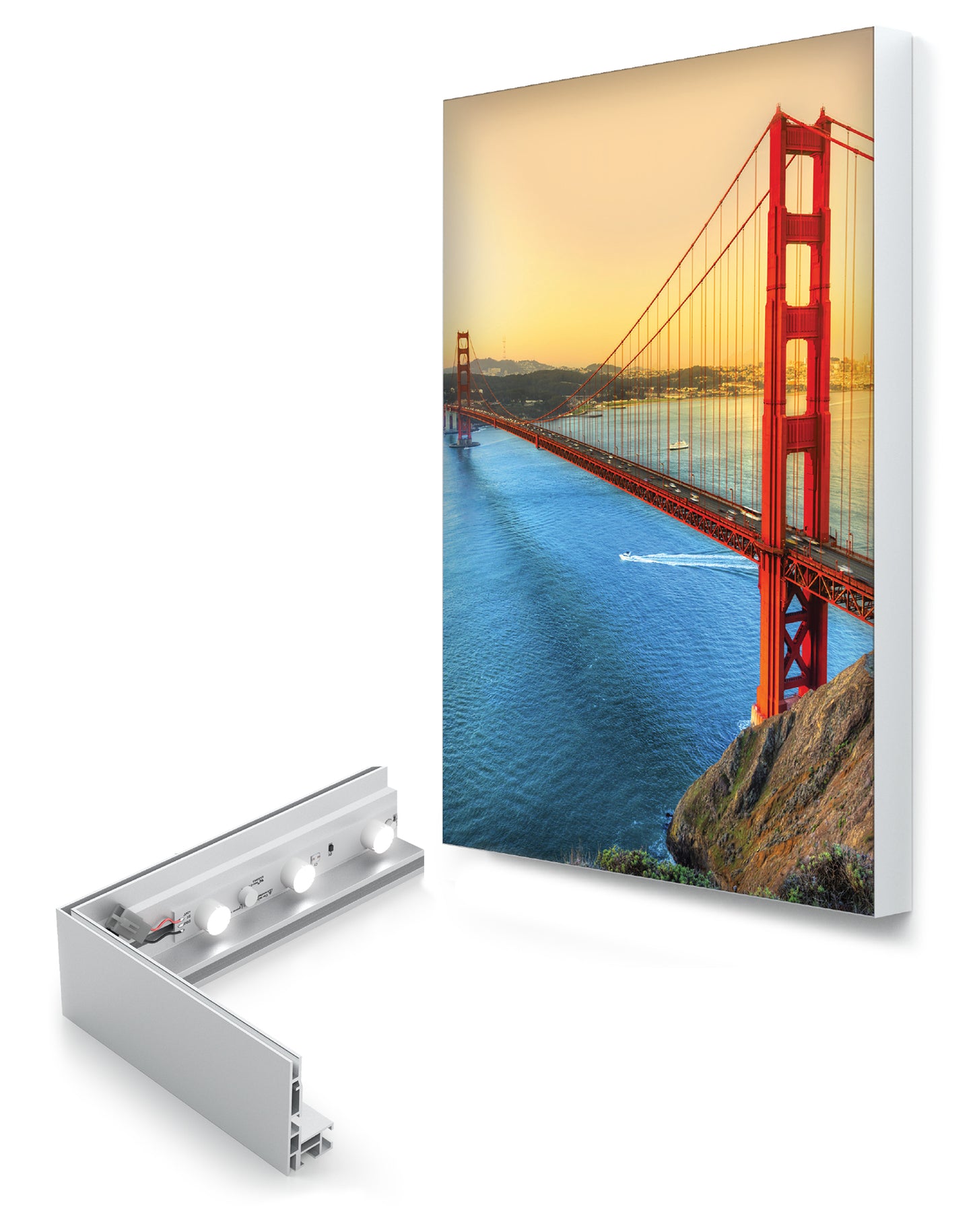 Charisma Slim 3-1/8" Deep SEG LED Extrusion